Hong Kong Wok N' Grill (Jupiter)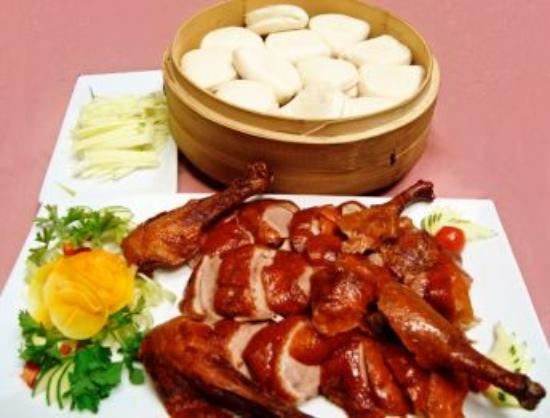 ***** Hong Kong Wok N' Grill, 185 East Indiantown Road, Jupiter, Florida 33477, (561) 746-6798.
When I was a kid growing up in Brooklyn my parent's favorite neighborhood Chinese restaurant was Joy Fong's on Avenue J—now I'm just guessing here, but I'll bet you that between 1949-1966 (the year Jeff Eats started college) I, my brother, my father and my mother must have eaten in that joint something like 600 times. Now, most non-Jews (the goyim) back then, thought that "us" Jews lit candles on Friday nights—au contraire, "us" Reform Brooklyn Jews were either stuffing our faces in/or getting takeout deliveries from the Joy Fong's of the world. Back then we didn't call it Chinese food, we use to say we were going out for C@@@@@—(And you thought that Jeff Eats wasn't politically correct, didn't you?) The point I'm trying to drive home here, whether right or wrong, Joy Fong's "food" is as far as I'm concerned the gold-standard for neighborhood Chinese joint food. Maybe a better way to explain "this"—when I eat matzo ball soup-I compare the ball at hand–in texture, consistency and flavor to the ones that my mother made.
Now that I've filled some space and killed some of your time, I recently had dinner at Hong Kong Wok N' Grill in Jupiter. Now based on my Brooklyn Jewish Chinese Joy Fong's standards I gotta tell you, this joint makes some pretty good food.
Here's what I "sampled"—egg rolls, pan fried pork dumplings, bbq ribs, roast pork fried rice, chicken chow mein, sweet & sour pork, general tso's chicken (no spice), shrimp with lobster sauce. As for the test results, the egg rolls, dumplings, ribs were delicious—same for the fried rice and general tso's chicken…as for the sweet & sour pork, chicken chow mein and shrimp with lobster sauce–good, but if memory serves me right, Joy Fong's stuff was better.
Now for the kicker here—in early 1967 my parents, my brother and I discovered Pine Gardens (which morphed into Wong Kee) in NYC's Chinatown which made Joy Fong's food look like rookieville. Since Pine Gardens/Wong Kee were so phenomenal, I don't use "them" as yardsticks, because to this very date, I haven't found any joint that makes better food.
Let me wrap this story up this way…Hong King Wok N' Grill is a real good Chinese restaurant. If you live or work in Hong's neighborhood give it a shot—I enjoyed it and I think you will too.
Hong Kong Wok N' Grill is open Monday-Saturday 11am-10pm, Sunday 4pm-10pm.
You can check menu/prices at www.hongkongwokngrill.com.