***** Sebastian Maniscalco *****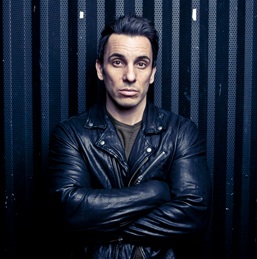 ***** Sebastian Maniscalco *****
Look—I'm not trying to be the Town Crier here…but when I got something that you may enjoy…
Last Friday night at the Woodfield Country Club in Boca Raton, I saw Sebastian Maniscalco- a young comedian (I'm figuring about 35) in action. To put it bluntly, I can't recall laughing so hard in a very-very long time. The guy did something like 80 minutes of clean contemporary comedy and literally had the audience eating out of his hand. Kinda hard to describe him, but when I was watching his show, he reminded me of a Jerry Seinfeld/John Travolta (actually- Vinny Barbarino)/Jerry Lewis amalgamation (never used that word before!).
If you want to see a top-notch comic in action, Sebastian who lives in Southern California, will be at the Fort Lauderdale Improv June 7-10 and the Miami Improv November 30 & December 1, 2012.
If you want to "test" the guy out before buying tickets, you can check him out on- You Tube, watch his current Showtime special, or go to www.sebastianlive.com.
Mark this column, in the coming years–this guy will be a be a major concert, film and television performer…and if you had listened to Jeff Eats–you saw him, before anyone else!!