Papa Piccolo Pizzeria (Miami)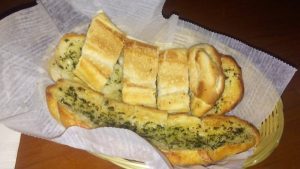 ***** Papa Piccolo Pizzeria, 8016 Southwest 81st Drive, Miami, Florida 33143, (305) 270-1020.
On February 7, 2012 I did a "review" on Papa Piccolo Pizzeria…Last Saturday night, I ate at Papa Piccolo and I gotta tell you that the original review didn't do justice to this terrific red sauce mom & popper. So here's a drop more about the joint.
You know and I know that "mom & pop" red sauce Italian joints are literally a dime a dozen down here in South Florida. Give or take a trellis here and there, they basically look the same—similar menus, price points…and, they usually get the job done with decent enough pizza, pastas, garlic rolls etc. For sure, every so often, you catch a really delicious dish–but generally, the stuff at best is just ok. The bet here, if blindfolded–most of you (me included) couldn't differentiate one joint's veal parm from another's.
So with the "above" in mind… I was absolutely blown away by a recent dinner at Papa Piccolo Pizzeria. Now there is absolutely no way for me to make a sensible "pecking order" of moms & pops–because we aren't just talking 1-item like a burger, or fries, or a slice—one joint may have great pizza but crap chicken parmigiana, while another may have great calzones but garbage penne ala vodka. Capice!
Anyway…trust me here—Papa Piccolo Pizzeria has amazingly delicious food. Everything that I "tried"- pizza, veal parmigiana, chicken marsala, shrimp scampi, lobster ravioli, penne ala vodka was right on the money. Throw in huge portions, really reasonable prices and a garlic bread that alone is worth the price of admission—and you got one of the best mom & pop joints that I've been to. Now for sure, the failure to make chicken cacciatore and chicken scarpiello "on the bone"—is a negative, but I'll live.
If you live or work in Papa Piccolo's neighborhood–you gotta try this joint.
Papa Piccolo is open Monday-Thursay 11am-10pm, Friday-Saturday 11am-11pm, closed on Sunday.