Brick House Tavern + Tap (Fort Lauderdale, Orlando)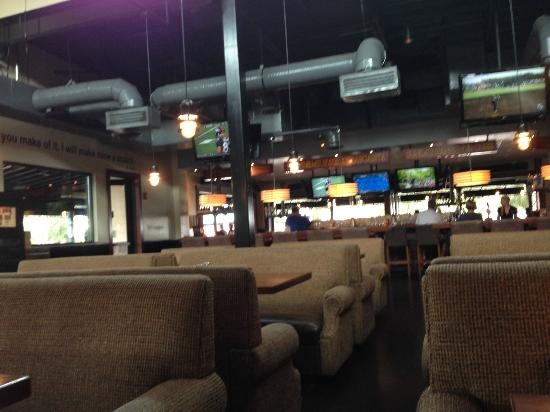 ***** Brick House Tavern + Tap, 1451 North Federal Highway, Fort Lauderdale, Florida 33304, (954) 537-5344.
Brick House Tavern + Tap is a "sports bar" with 16 locations—for our purposes, there is currently one in Fort Lauderdale and another in Oralndo. You can check menu/prices/photos/locations at www.brickhousetavernandtap.com.
Let me make this one short and simple…Fort Lauderdale joint is great looking, it has both indoor and outdoor patio seating—pleanty of beers and booze—flat screen tvs galore– based on "sampled" cheeseburger, bbq ribs, roast chicken, grilled mahi mahi, philly cheesesteak sub, french fries-food definitely isn't one of Brick House's strong suits…nothing terrible, but nothing even close to really good going on here.
Hopefully, the above gives you the picture.
Brick House is open Sunday 11am-midnight, Monday-Thursday 11am-1am, FRiday-Saturday 11am-2am.