Piccolino Italian Ristorante (Boca Raton)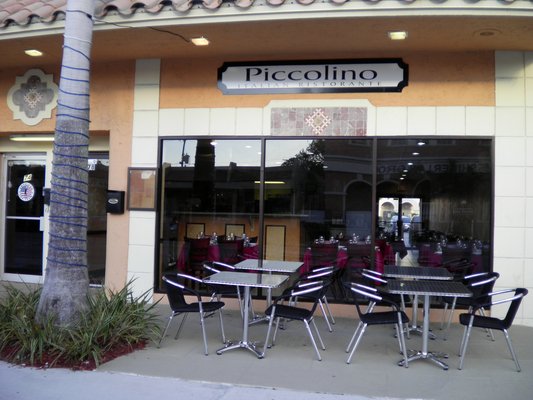 ***** Piccolino Italian Ristorante, 78 South Federal Highway, Boca Raton, Florida (561) 395-8858.
Piccolino is a "mom & pop" Italian joint in Boca Raton. It has been around since March, 2011. The entire "staff" consists of an owner/ husband-wife team (Roberto & Leonora) and 1-waiter. Maybe, there are 40 seats inside and 10 outside.
Back in May, 2011 Jeff Eats recieved an email from Owner:Roberto–asking me to come to the restaurant to try the food, blah, blah, blah. Being a "busy" man…I finally got over there with Mrs. Jeff Eats and another couple- this past Saturday night and here's the skinny.
Let's call this one a sleeper. I seriously doubt that a-whole lot of Boca folks or for that matter other-folks know about this restaurant. It's an inline "hole in the wall" on Federal Highway. There is extremely limited foot-traffic in the area…As for walk-ins, the bet here, not many. Did some checking, a few months back–Piccolino did some couponing on LivingSocial–but that's about the extent of its advertising game. The point I'm trying to make…very few- really know about this joint.
At this stage of the this story you can check menu/prices at www.piccolinoboca.com.
The aforemetioned husband, wife and "waiter" were very friendly-personable people. Amazingly, a staff of three was able to handle (with a few minor rough spots) about 35 people from the 8pm-9:45pm that I was there. For those of you looking for a $11.95- red sauce joint (soup/salad–garlic rolls–entree–pasta) look elsewhere. Piccolino's entrees ($16-$21) come with pasta or vegetable. Pastas run $15-16. If I have one bitch with this joint's menu—it's kinda limited. A handful of appetizers–same for entrees/pastas–a few personal pizzas–a few specials. Now, nothing for nothing, everyone in my party of 4 found something to eat–but trust me, a few more menu items wouldn't hurt…but then again, with a total staff of 3–I guess the joint may have to limit itself in the selection department.
Let's talk food.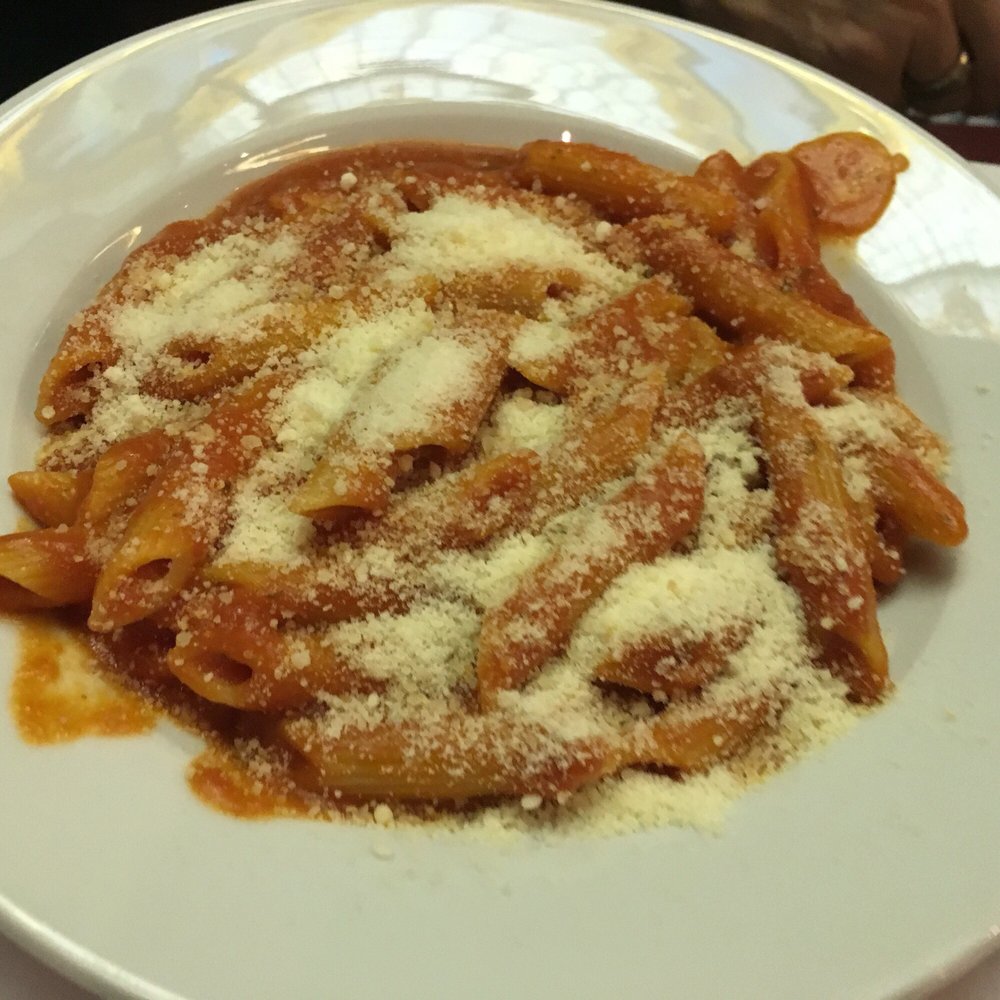 An eggplant parmigiana appetizer was absolutely sensational. I'm talking, one of the best versions that I have ever eaten.
The veal parmigiana entree was good. It would have been real-good, but it had a drop too much salt in the mix.
The sole francese was delicious as was the chicken paillard, penne alla vodka and spaghetti bolognese.
Now you know and I know, that "taste" is purely a subjective thing…with that in mind, all four of us really enjoyed the meal-and agreed that Piccolino would definitely be a joint that we would eat at again.
One final observation–Piccolino serves what I call a "standard" room temperature Italian bread. It comes in a basket with little plastic "tubs" of butter. You know—those little tubs, where you have to peel the paper off the top to get to the butter. Not Good! A joint like this, should have delicious garlic bread-or garlic rolls-or hot Italian bread with oil/garlic on the side-or hot Italian bread with large plentiful tubs of butter…Now, I know that many restaurants actually try not to serve "good" bread because they don't want you to fill-up on the bread—and as a consequence not order "lots" of appetizers/entrees, etc.—that said, Roberto & Lenora step-up-the-bread!
Like I said before, this is a hole-in-the-wall. Nothing fancy going on here, but it's definitely not a formica-pizza joint. It's got a bunch of "old world" looking paintings on the wall—but like I just said, nothing fancy going on-so you don't have to dress-up, or nothing.
To sum it up. Except for the veal parm and the bread—Piccolino hit every dish out of the park.
Piccolino is open Monday-Friday for lunch 11:30-3pm, Monday-Saturday 5pm-10pm, closed on Sunday.