Gimme A Burger (Deerfield Beach)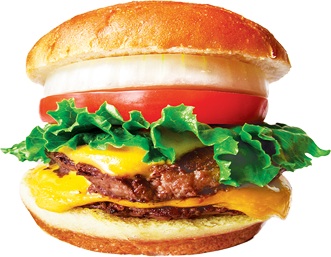 ***** Gimme A Burger, 1200 East Hillsboro Boulevard, Deerfield Beach, Florida 33447, (954) 708-2553.
Tried this 2-month old "fast food" burger joint out last week. You can check menu/prices at www.gimmeaburger.com.
Here's the skinny…
I "sampled" a single patty cheeseburger, french fries, onion rings, meat quesadilla…I enjoyed the burger and fries. The onion rings and quesadilla were ok–but nothing to write home about.
When you check Gimme's menu, you'll note that in addition to burgers and fries, its got salads and other stuff—so the non-burger eaters out there are covered.
At this stage of the review, you must be wondering where a joint like Gimme A Burger "rates" compared to shall-we-say Five Guys or one of the other "upscale" fast food burger joints dotting the South Florida landscape—let's call it 'fair"…based on my outing-it definitely isn't a heavy-weight contender.
Gimme A Burger is open Sunday-Thursday 11am-8pm, Friday-Saturday 11am-9pm.