Football Sandwich Shop (Miami)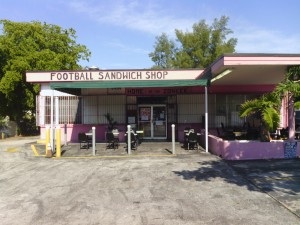 ***** Football Sandwich Shop, 8484 Northeast 2nd Avenue, Miami, Florida 33138, (305) 759-3602.
Gonna let you guys in on a little secret…I've never met a "sub" that I didn't love. Now for sure, there are varying degrees of love, some passoniate beyond belief and others where it's a borderline love-hate relationship. You do know that I'm trying to be clever here, but for some reason it ain't working…
So, let me tell you about Football Sandwich Shop in Miami…order at the counter/pickup at the counter–indoor and outdoor seating. The joint's menu has loads of hot/cold subs, sandwiches and salads. The other day I "did" a meatball sub, chicken salad sub, philly cheesesteak sub, chicken parmesan sub and I'm going on- record right here and now, Football's subs are right-up there with the best I've had in South Florida. For those who might be interested-various football terms and Miami Dolphin players' names find their way into the sandwiches' nomenclature. For those who might also be wondering "Did Jeff Eats eat all 4 subs?"–There were three of us and I ate the whole meatball sub and sampled the others.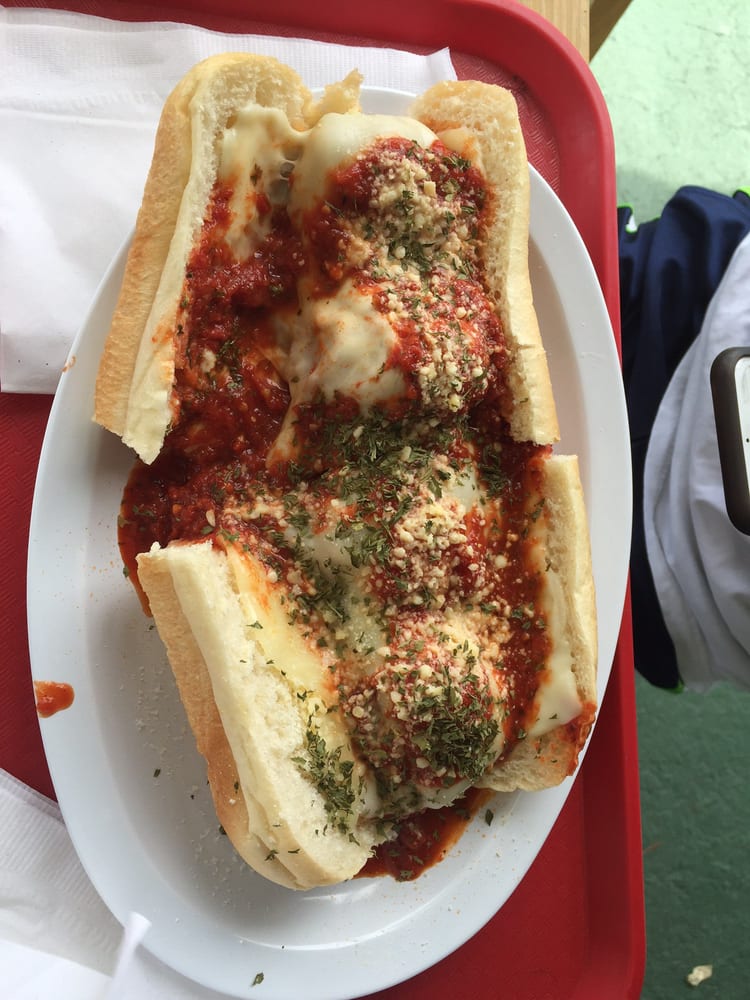 Getting back to that "love" thing I started out with…I absolutely loved Football's subs.
Football Sandwich Shop is open Monday Friday 8am-6pm, Saturday 9am-5pm, closed on Sunday.