Krispy Kreme Doughnuts (Miami, Fort Lauderdale, Orlando, Palmetto Bay, Tamarac, Winter Park, )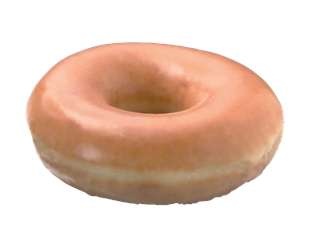 ***** Krispy Kreme Doughnuts, 590 Northeast 167th Street, Miami, Florida 33162, (305) 949-6135.
As I'm sure- most of you know that Krispy Kreme Doughnuts is a "national-international" donut chain with stores in the United States and abroad. Really don't have the time or inclination to go into detail, but the chain- which has been around since 1937 found its "growth" stunted a few years ago, when its management was caught-up in a public accounting/business scandal. Suffice it to say, many think (me included) that the new management, installed just a few short years ago, has turned Krispy Kreme Doughnuts' business around. Now, I could be wrong here, but I think that Krispy Kreme's stock currently selling at $6.39 (KKD) is an absolute steal. Do your on own DUE DILIGENCE. You can get details on Krispy Kreme at www.www.krispykreme.com.
As for Krispy's donuts…a recent outing to a Miami location convinced me that its hot-glazed donut is one of the most delicious "things" known to mankind. To be perfectly honest with you, Dunkin' Donuts' coffee is better, but Krispy's donuts are better. Just so you know, my taste test also included, cake and cinnamon twist donuts–also delicious.
For the record, I bought KKD yesterday. Like I said before, I think that "new" management has finally gotten a firm hand on this turnaround situation. I also like the fact, that huge foreign expansion plans appear to be in the works.
By the way, the Miami location listed above, is open 24/7.