Mom's Kitchen (Fort Lauderdale)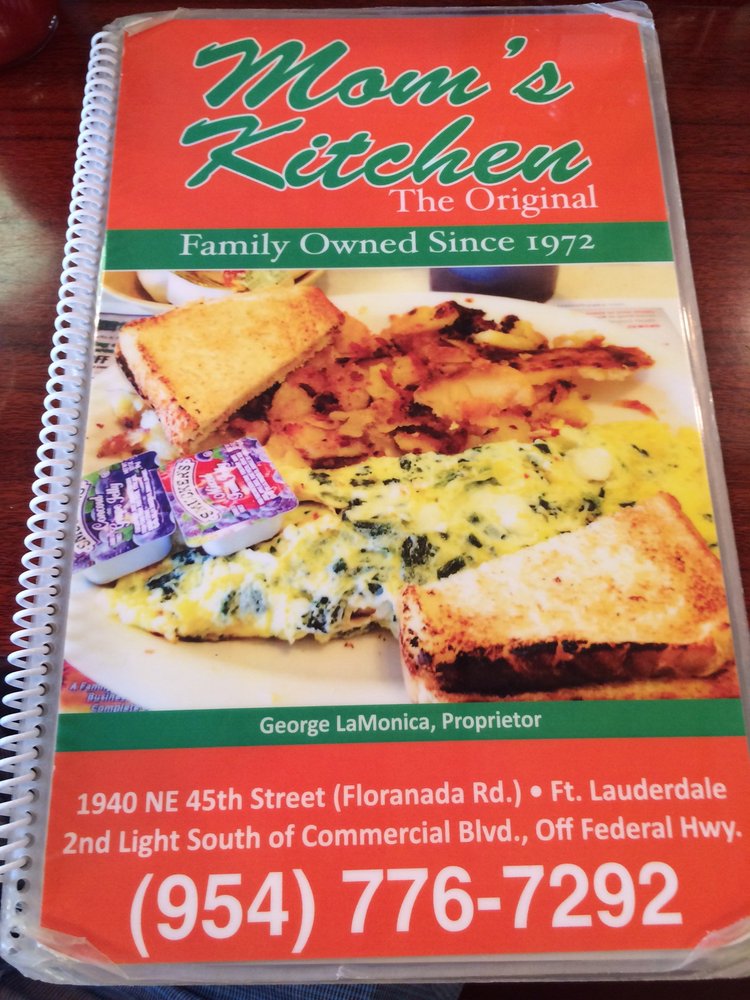 ***** Mom's Kitchen, 1940 Northeast 45th Street, Fort Lauderdale, Florida 33308, (954) 776-7292.
Mom's Kitchen…very original name, right! Just don't confuse this "mom & pop" diner- with "mom & pop" diner- Mom's Kitchen reviewd here on July 5, 2008, then again, "that" Mom's Kitchen is in Lake Worth and this Mom's Kitchen is in Fort Lauderdale. Then again, this Mom Kitchen's has been around since 1972…
Anyway…if you are a fan of neighborhood diners—faux 1960's look- as I am, you will enjoy Mom's Kitchen. You know the look, counter seating, booths, formica. This particular Mom's does breakfast & lunch Monday-Saturday 6am–3pm and Sunday 6am-2pm. As for menu particulars, the full boat of all-day breakfast stuff, burgers, sandwiches, salads. Absolutely-positively nothing fancy here.
For the record, Jeff Eats has done 3 breakfasts and 2 lunches here- let's call this one "good solid diner" food.
To wrap this one-up—good diner food, good diner service, good diner prices, good diner decor, good neighborhood vibe.