Camilli's Pizza (Lake Park)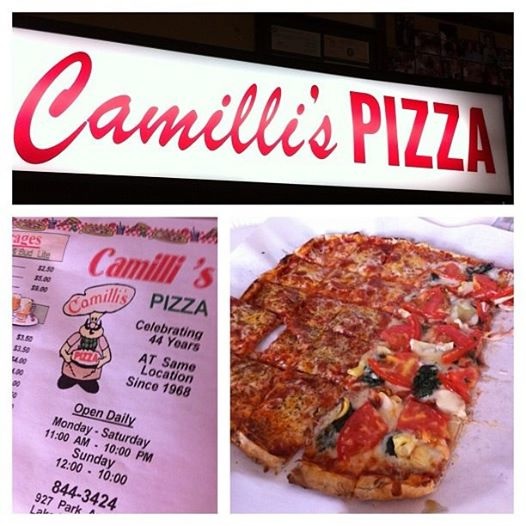 ***** Camilli's Pizza, 927 Park Avenue, Lake Park, Florida 33403, (561) 844-3424.
Here's an early birthday present for you guys…Camilli's Pizza in Lake Park. The joint makes one of the best thin crusted-sweet sauce pizzas going. Absolutely nothing fancy here, order/pickup at counter…Camilli's also has salads, subs and pastas—but the game here is PIZZA. From what I understand, the joint has been around for something like 40 years and has an enormous-multi generational-fan base. Just for the record, in addition to the pizza I "did" a meatball sub and chicken parm sub—let's call them real-good, but not even close to being in the same league as the pizza!
Like all terrific hole-in-the-wall pizza joints, its open 7 days a week for lunch/dinner/takeout.