Dixie Grill & Bar (West Palm Beach)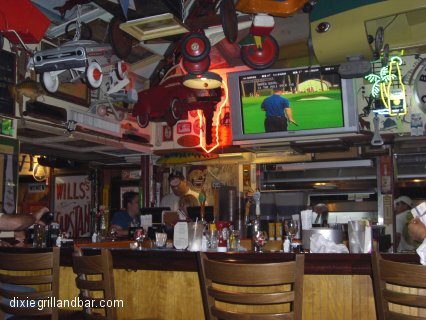 ***** Dixie Grill & Bar, 5101 South Dixie Highway, West Palm Beach, Florida 33405, (561) 586-3189.
First things first…check Dixie Grill & Bar's website www.dixiegrillandbar.com—you'll find menu/prices/photos-there is also a great video which will clue you in on exactly what this casual American-Style restaurant looks like and is all about. Got ahead, check the website out, I'll wait!
Glad to see that you came back…
Let me start by telling you, that I absolutely love joints like Dixie Grill & Bar…unlike "chains" like Friday's, Chili's, Appelbee's, Ruby Tuesday's—these "one-off" joints are the real McCoy. Now, you know and I know, that chains' decors and concepts are planned down to the "dust" on the floor… while-joints like Dixie Grill & Bar are the brainchild of guys like Richard and Jay Preefer who hand-pick every decoration and figure-out every menu item…Trust me on this, 99% of the time–joints owned and operated by the "moms & pops" of the world, run circles around their corporate-counterparts.
The other night, I did Dixie Grill & Bar for dinner…the joint's menu is loaded with appetizers, salads, burgers, sandwiches, entrees…there is a full bar and indoor/outdoor patio seating. Sampled "stuff"—fried macaroni & cheese, crab cakes, cheeseburger, chicken sliders, beef stir-fry, chicken salad, tuna salad. Every item was delicious. Service is as pleasant as can be. On the price-front, no more expensive than the "Friday's" of the world. The joint has inside/outdoor patio seating.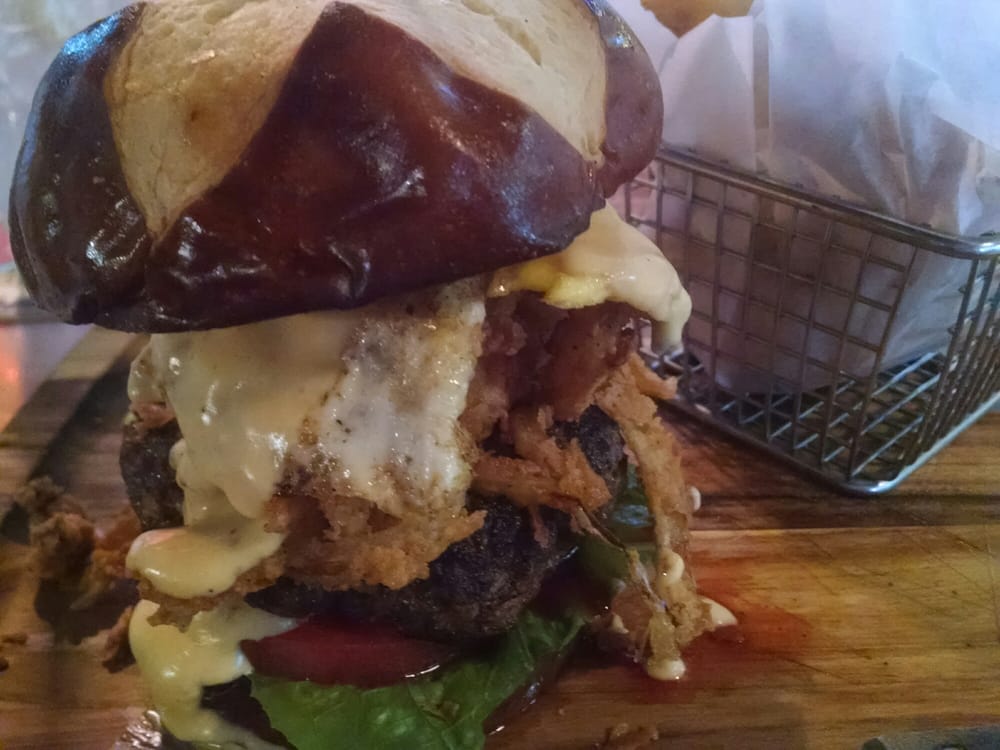 Trust me on this one…Dixie Grill & Bar is a terrific restaurant.
If you want to see a cool-well run American Style restaurant in action …check Dixie Grill & Bar out.
Dixie Grill & Bar is open Sunday-Thursday 11:30-10pm and Friday-Saturday 11:30am-1am.