Big Momma's Smokehouse BBQ (West Palm Beach, Coconut Creek, Palm Beach Gardens, Royal Palm Beach)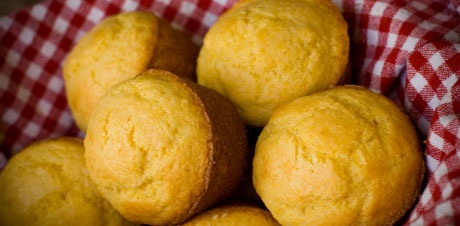 ***** Big Momma's Smokehouse BBQ, 1363 North Military Trail, West Palm Beach, Florida 33409, (561) 478-7270.
Got a really good "fast food" bbq joint for you…Big Momma's Smokehouse BBQ. For right now, Big Momma's has 1-location in West Palm Beach, 1-location in Palm Beach Gardens, 1-location in Royal Palm Beach, 1-location in Coconut Creek…according to its website www.bigmommassmokehousebbq.com the "chain" has plans to open-in Sunrise and Delray Beach. While your at the site, check menu/prices.
The other day, I gave Big Momma's in West Palm Beach a dinner-try…
I'm gonna make this a quickie, the food was absolutely terrific. "Sampled" items included, hickory smoked bbq ribs/chicken, brisket, macaroni & cheese, corn bread. The mac & cheese and corn bread are worth the price of admission alone.
Regular Jeff Eats' readers know that I'm not a huge "smoked" fan…that said, the guys running Momma's do it right. They must have read 'The Three Bears.' The ribs/chicken were right on the money, same for the brisket.
Like I said before, this is a fast-food joint…order/pickup at the counter. Decor is "fast food" and the most expensive item on the menu is a full rack of ribs for 22 bucks. Momma's got all kinds of "daily specials" and "plates" so guranteed you won't be going to the poorhouse to eat there…maybe the ATM machine, but not the poorhouse! By the way, www.southfloridadines.com got one of those $10 gets you $20 deals going.
Momma's is open Monday-Saturday 11am-9pm and Sunday noon-6pm.