***** Rick St. James *****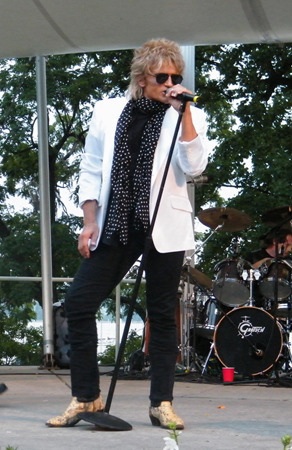 ***** Rick St. James *****
If you like Rod Stewart's music- I got something that you might want to checkout…
About 3-4 months ago, one of America's top rated-Rod Stewart tribute artists moved to South Florida. The guy's name is Rick St. James and based on recent performances at B.B. Kings and Meyer Amphitheatre both in West Palm Beach, you'd swear that Rod Stewart in-the-flesh was on the stage.
Do a bit of GOOGLING and you'll find a ton of 'You Tube' on this guy- as well as various talent agency-sites that book his dates.
From what I understand, Rick St. James works all over the United States…that said, he does have a number of up-coming South Florida gigs pay/free scheduled.
Like I said, if Rod Stewart is your bag, you'll really enjoy Rick St. James' tribute show.