Chuck Burger Joint (Palm Beach Gardens)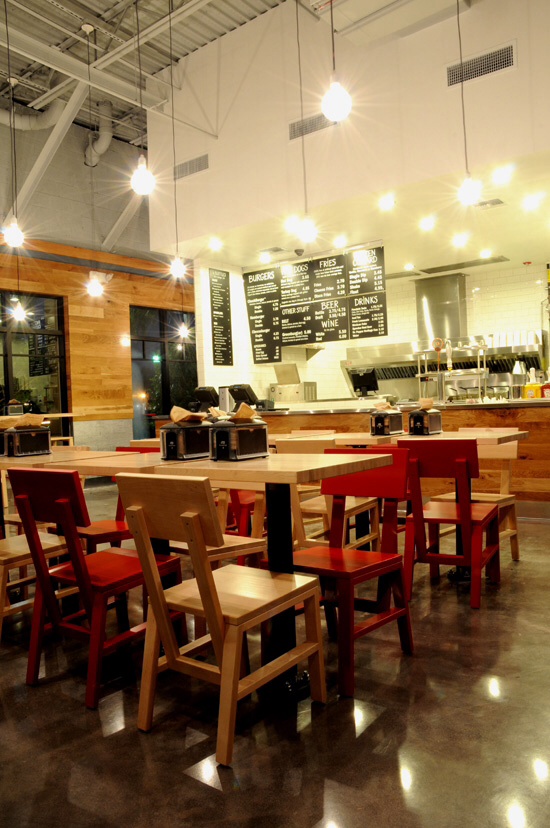 ***** Chuck Burger Joint, 4665 PGA Boulevard, Palm Beach Gardens, Florida 33418, (561) 629-5191.
Got a really-good "upscale" fast-food burger joint for you to try…Chuck Burger Joint in Palm Beach Gardens. A shout-out to HerbK who alerted me to this one…hadn't heard about this one until he emailed with details. You can check menu/prices at www.chuckjoint.com.
As mentioned in previous reviews, this "upscale" fast food hamburger thing- has literally taken America by storm. It seems like every day or so, another joint opens–for business. Suffice it to say, J. Wellington Wimpy would be in all his glory based on this development.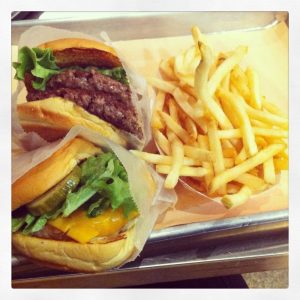 Now let's discuss Chuck Burger Joint…
If as suggested, you check the joint's website, you'll find a-couple of photos of this ultra-modern really cool looking restaurant. Though it's a matter of taste, I thought that the decor was right-up there with the best that I've seen in the burger-fast food segment. On the menu front…burgers, hot dogs, crinkle cut fries, sandwiches, custard, draft/bottled beer, wine. Price-wise…nothing that would kill anyone- the "sampled" stuff ran as follow, double cheeseburger–$6.75, french fries–$2.70, Hebrew National hot dog with mustard/sauerkraut–$3.45, chocolate milkshake–$5.15. Like J. Wellington Wimpy, I've never really met a hamburger/fries that I didn't like and I'm glad to report that Chuck's burger/fries and other items were right on the money. I'm not gonna bore you and try to "rate" Chuck Burger's offerings with let's say 5 Guys, BurgerFi, Shake Shack, Best Damn Burger, CG Burgers, Between The Bun, Smashburger, Charm City…I'd get dizzy trying to figure it all out—suffice it to say, I really enjoyed Chuck Burger Joint and definitely would eat there again–as I would all of the joints that I justed listed.
One of these days, the upscale fast food burger industry is gonna witness a massive "there are too many players" shakeup…with that said, there is absolutely no reason why you and I can't stuff our faces with delicious fast food until the day of reckoning comes.
Chuck Burger Joint is open 7 days a week 11am-10pm.