Keke's Breakfast Cafe (Orlando, Winter Park)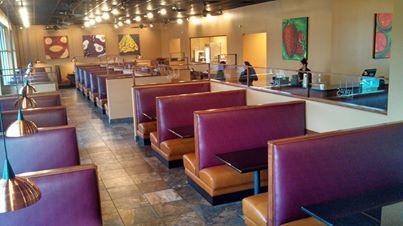 ***** Keke's Breakfast Cafe, 4192 Conroy Road, Orlando, Florida 32839, (407) 226-1400.
Keke's Breakfast Cafe is a "small" breakfast-lunch chain. It currently has 2-Orlando stores and another in Winter Park. You can check menu/prices/locations at www.kekes.com.
For discussion purposes, think IHOP and Perkin's and you'll have a pretty good idea as to what Keke's is all about. That said, based on a recent breakfast "sampling" of chocolate chip pancakes, apple cinammon waffles, western omelte, french toast—I think that if Kekes, IHOP and Perkin's were lined-up in a row…I'd pick Kekes. Notice-I didn't include Denny's in that list. For what it's worth, Denny's in my humble opinion, is an absolute disaster. Over the years, I have never had a meal at a Denny's where "something" wasn't wrong. How Denny's continues to survive in a piss-poor economy is absolutey amazing. Then again, its rock-bottom prices maybe the reason-that people will voluntarily eat there.
Now let's be straight with each other, Kekes is a "commercial" joint…it gets the job done in the food department—but it is missing, shall we say, the ambiance and style of the "mom & pop" joints that make eating breakfast really-really special. This mom & pop vibe-thing maybe an "intangible"—but you know it- when you are eating your food and talking to your waiter/waitress.
Assuming that you haven't been totally spoiled by your favorite "local" diner–I think that you will enjoy Keke's.
Keke's bottomline…good food, good service, reasonable prices.
Keke's is open for breakfast-lunch 7 days a week 7am-2:30pm.