Manchu WOK (Miami, Hialeah)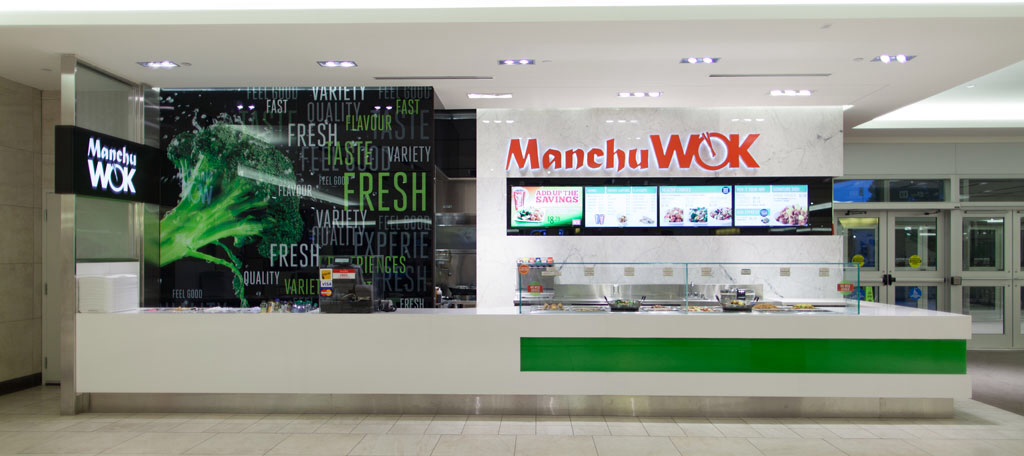 Manchu WOK, Miami International Airport, Miami, Florida 33123, (305) 876-0633.
Manchu WOK is a "national" fast food Chinese chain. Manchu WOK's locations are primarily located in mall-airport food courts. For our purposes, there are 2 locations in Miami International Airport and 1 location in the Westland Mall in Hialeah. You can check locations/menu at www.manchuwok.com.
Let's make this one a real quickie…DON'T! Yesterday, I was at Miami International Airport. Tried Manchu WOK and the 4-items I "had" ranked right-up there with the worst Chinese stuff I've eaten. The stuff…orange chicken, sweet & sour pork, chicken & mushrooms, egg rolls was absolute crap.
Look…I've been eating "American" Chinese food for something like 61 years…my first outing, was back in 1950 at Joy Fong's on Avenue J in Brooklyn, New York. Trust me on this, the stuff I ate yesterday was absolute garbage. The orange chicken and pork were soggy messes–in addition, the sauces that they were in, almost defy description. The pork-sauce tasted like cherry juice and the chicken sauce tasted as if it was gooey orange juice …the chicken & mushrooms based on my "tastebuds" were msg masterpieces. The egg rolls—tasteless.
Be smart…if you see one of these joints in an airport or mall…pick Subway, Sbarro's, etc. instead.