P.F. Chang's China Bistro (Boca Raton, Palm Beach Gardens, Fort Lauderdale, Sunrise, Miami, North Miami)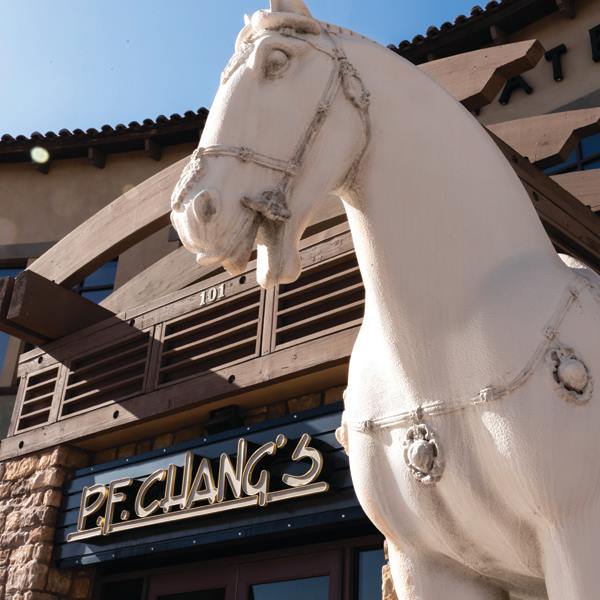 P.F. Chang's China Bistro, 1400 Glades Road, Boca Raton, Florida 33431, (561) 393-3722.
P.F. Chang's China Bistro… national, semi-upscale Chinese chain.
Just got home from eating at P.F. Chang's China Bistro in Boca Raton. I know-I know-I know, "everyone" loves this Chinese joint. To be perfectly honest with you, my family raves about P.F. Chang's food….same goes for tons of my friends.
Call me the exception to the rule, but personally, I wouldn't give you 5 cents for P.F. Chang's food.
This evening I "sampled" egg drop soup, wonton soup, hot & sour soup, spare ribs, egg rolls, pan fried dumplings, mongolian beef, honey chicken, chicken with cashews, shrimp with lobster sauce—now, no fooling here, I thought that each and every dish was lousy. If you took this stuff–out of its fancy surroundings and served it at a "mom & pop" joint…the bet here, is that the mom & pop wouldn't last very long. By the way, the mom & pop would probably charge 50% less for the same dishes.
Like I said before, this chain's got a tremendous reputation… and tonight's 30 minute 8pm wait tells me that tons of people love "it."
I maybe crazy…but like I said before, I wouldn't give you 5 cents for the food.
The way I see it, P.F. Chang's is "chain food"…I checked the Boca location and the staff does have 2 Chinese employees…one works the kitchen, the other as a server. Now I'm not saying that you have to be Chinese to make good Chinese food…what I am saying is that P.F. Chang's is "formula" food…anybody can make its food. The wontons were in a chicken broth and were as flimsy as a Kleenex. The spare ribs were covered in a sauce that was so–"something" that half-of them went "un"eaten. The cashew chicken wasn't even as good as the Mall stuff you get for $4.99. Trust me, your favorite Chinese restaurant does every dish listed above better…and I say this, even though I probably haven't been to your favorite.
You can check menu/prices at www.pfchangs.com.
P.F. Chang's is open 7 days a week for lunch and dinner.