Fleming's Bistro (Boca Raton)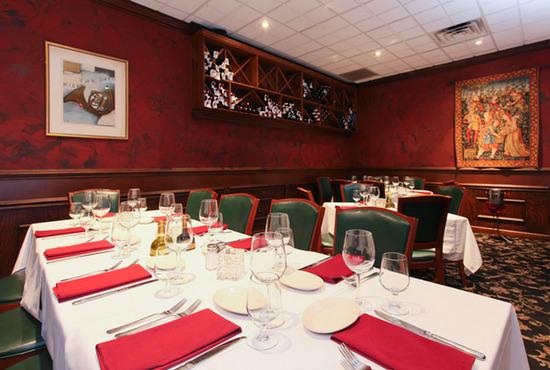 ***** Fleming's Bistro, 6060 Southwest 18th Street, Boca Raton, Florida 33433, (561) 3471117.
Fleming's Bistro…neighborhood "American Style" joint located in a small strip center in Boca Raton. Over the past few months, I've been "hearing" nothing but good stuff about Fleming's, so I gave it a shot last Friday night.
Here's the "call"—I enjoyed the food and Joel the waiter so much, that I will definitely be back. My party of 4-had me trying- house salad, caesar salad, sweet potato soup, roast duck, chicken marsala, grilled salmon, broiled shrimp. Everything was A-OK. You can check menu/prices at www.flemingsbistro.net.
Just so you know, the menu is pretty eclectic…meat/chicken/seafood eaters are all covered…that said, the bias is seafood. On the price front, the most expensive entree goes out at $27.95…the above mentioned chicken marsala with 2-sides and choice of soup or salad ran $17.25
Like I said before, this is a "neighborhood" thing. The owner Fleming greets and seats everybody…even though "we" had never set foot in the joint before, we were greeted and treated by him and his waitstaff as if we were old-friends. Usually, this "act" wears thin on old Jeff Eats, but Fleming and his crew convinced me, my wife and our 2-friends that we really-counted.
By the way, if Early Bird is your game…Fleming's throws in dessert and coffee 7-days a week to those who are seated and have ordered by 5:30pm.
Fleming's is open Tuesday-Sunday 5pm-10pm…closed on Monday.