Menchies Frozen Yogurt (Pembroke Pines, Davie, Hialeah, Tamarac)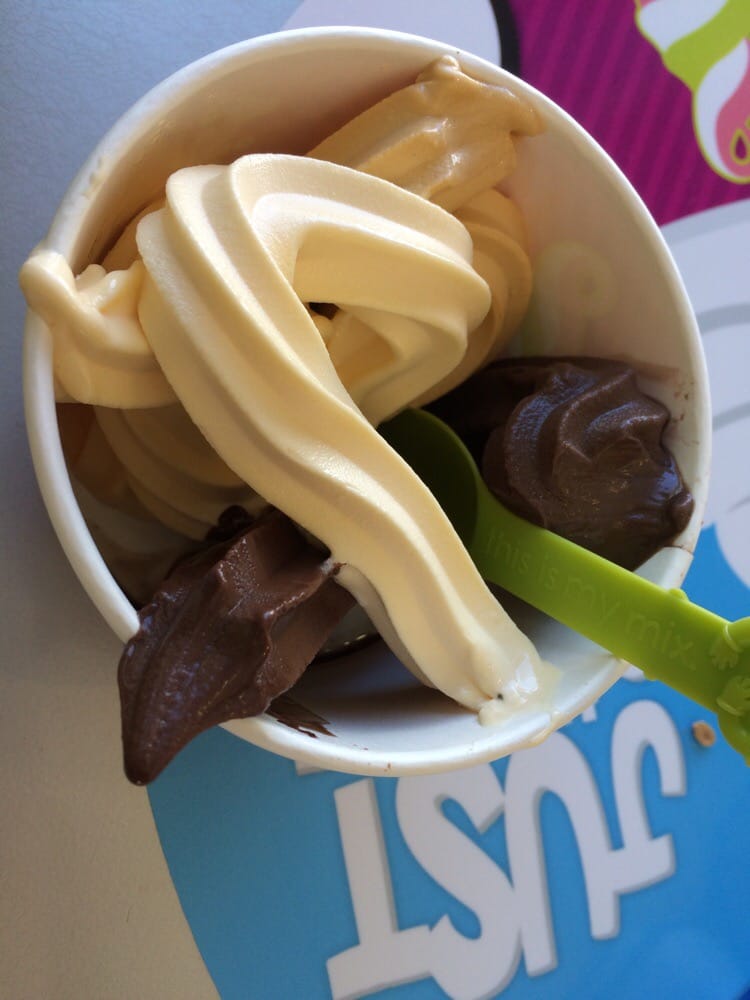 ***** Menchies Frozen Yogurt, 11057 Pinese Boulevard, Pembroke Pines, Florida 33026, (954) 495-4044.
Holy Moly!!!—just what we need, a-n-o-t-h-e-r self-serve yogurt joint. Say hello to Menchies Frozen Yogurt…franchise chain with loads of locations all over America… When you check its website–www.menchies.com you will find, that (for our purposes) it currently has outlets in Pembroke Pines, Davie, Hialeah and Tamarac. Menchies also has spots in Orlando, Lake Mary, Kissimmee and Winter Park- Florida. The chain's website has a "huge" list of furture South Florida-locations with addresses and phone numbers…so, if Pembroke Pines, Davie, Hialeah and Tamarac don't "work" for you, don't cha worry, you'll soon be able to fill a cup at 44 cents an ounce with 10 rotating flavors and loads of toppings.
For the record…yesterday (Sunday), I tried the Pembroke Pines' joint out. Got there about 3:30pm and there must have been at least 20 people on-line waiting to load their cups up. You regular Jeff Eats' readers…know that I am not a big-yogurt-fan…give me a Dairy-Queen Chocolate Heath Bar Blizzard, any day. With that in mind, I found the chocolate-vanilla-original tart "samples" to be delicious. To be perfectly honest with you, I gotta rate Menchies right-up there with the best self-serve joints that I've been to. The yogurt was right on the money…the toppings bar literally had "tons" of offerings (check website for list), the joint was as clean as a whistle and the toppings bar was constantly being tended to by an employee who was as pleasant and helpful as could be.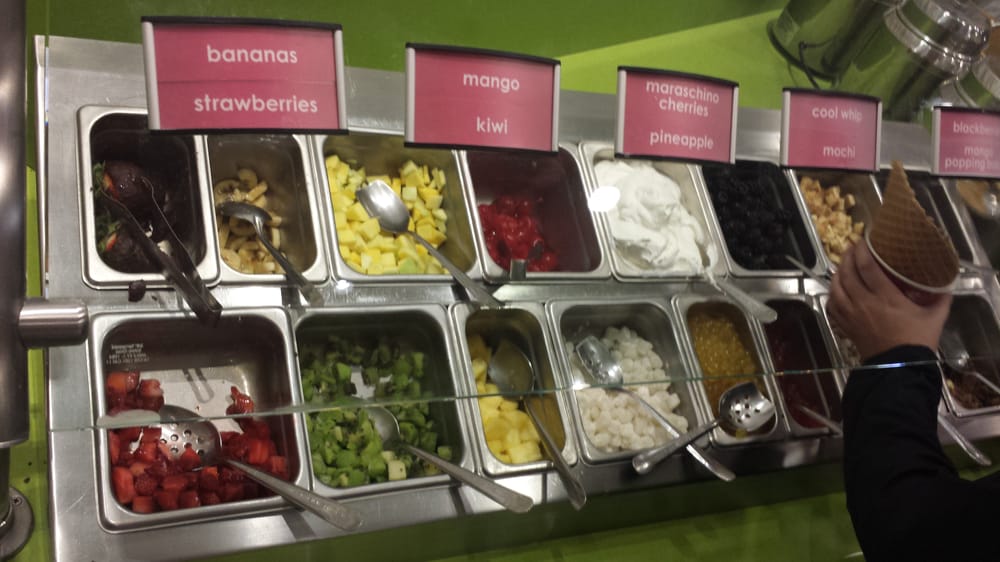 You-regular readers know, that I consider the self-serve yogurt business to be a huge FAD…which will soon have loads of unhappy owners and franchisees. That said, for as long as this party lasts, from what I can tell…Menchies has a terrific product and knows how to operate stores on the ground level.
If self-serve is your game, you will really enjoy Menchies.
Menchies is open Sunday-Thursday 11am-11pm and Friday-Saturday 11am-midnight.