The Grille on Congress (Boca Raton)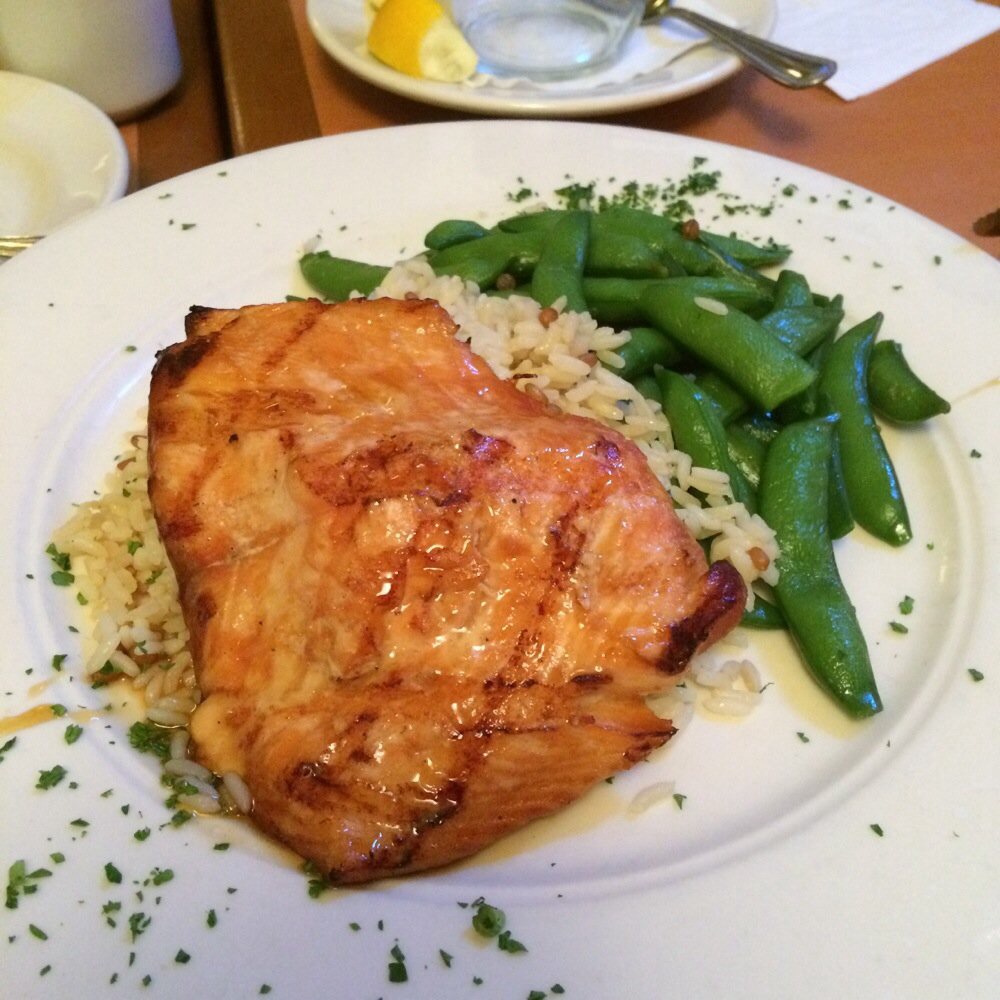 ***** The Grille on Congress, 5101 Congress Avenue, Boca Raton, Florida 33487, (561) 912-9800.
"Out of sight, out of mind."
The Grille on Congress is a real good-casual-reasonably priced "American-Style" restaurant, located in the back of one of the worst layed-out strip centers probably ever built. Trust me on this…make sure, your GPS system is working- if you haven't been there before.
Way back when…not exactly sure when, I ate in this joint a handful of times. Suffice it to say, its crap location, actually made me forget that it even existed. Anyway…friends. Harvey and Judy "picked" The Grille on Congress last night, refreshing my memory.
Now, let's talk about the joint…separate bar area, upscale wood interior…like I said before, casual, really good food and reasonable prices. You can check menu/prices/photos at www.thegrilleoncongress.com.
Last night I got to "sample"– bbq ribs ($24), asian glazed salmon ($23), New York strip steak (16oz-$30), baked stuff shrimp ($24)–entrees came with a salad and two sides.
Everything was absolutely delicious. A special shout-out to the "biscuits" that promptly arrive when seated—sensational. To be perfectly honest with you, 1-maybe-2 of those suckers with butter—and this joint will have you hooked, before your salad or entree hits the table.
For those of you too lazy to check The Grille's online menu—the joint has meat/chicken/seafood eaters covered. You will definitely find something to eat with entrees running $15-$30…so nobody is gonna need a second job to pay the bill.
As a point of reference, if joints like Houston's, J. Alexander's, J. Mark's are your style…then, you will really enjoy The Grille on Congress.
The Grill on Congress is open Monday-Friday 11:30am-9pm, Saturday 5pm-9pm, closed on Sunday.