Baja Cafe Dos (Deerfield Beach)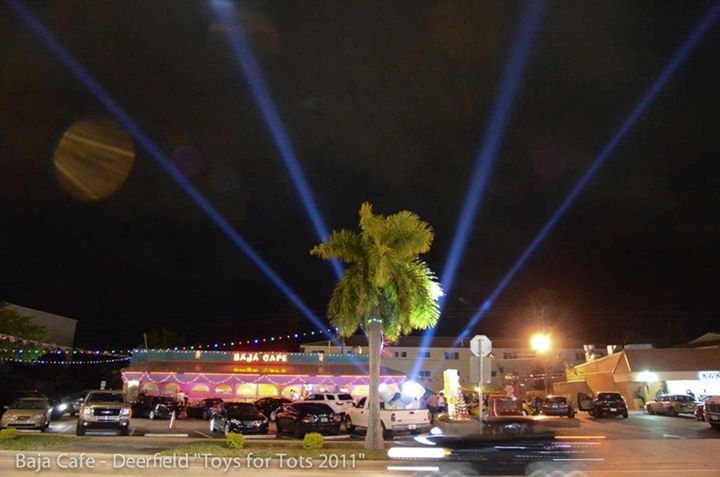 ***** Baja Cafe Dos, 1310 South Federal Highway, Deerfield Beach, Florida 33441, (954) 596-1305.
If "Mexican stuff is your "bolsa"—you gotta try Baja Cafe Dos in Deerfield Beach.
You know and I know, that casual-reasonably priced Mexican joints are a dime a dozen down here in South Florida. Betcha a buck, that you can "tell" me what Baja's decor looks like, even before you checkout the photos on its website. For you "old-timers" out there, this joint has more reds-greens-pinks-oranges than Jon Gnagy had on his palette. You can find photos/menu-prices at www.bajacafe.com.
Baja's menu is loaded with tons of tacos, enchiladas, fajitas, burritos—A recent outing had me "trying" both a chicken and steak fajitas ($10.99 each) they were really good. I also gave a mahi-mahi taco ($14.99) and a chicken quesadilla ($7.99) a shot–like the fajitas, they were also right on the money.
For you drinkers out there, the joint serves 100 different tequilas and 20 or so margaritas. So… if this is your game, have an assigned designated driver or a cab company's phone number in your shoe.
Baja Cafe Dos is open 11:30am-11pm and Sunday 2pm-10pm.