Jack's Hollywood Diner (Hollywood)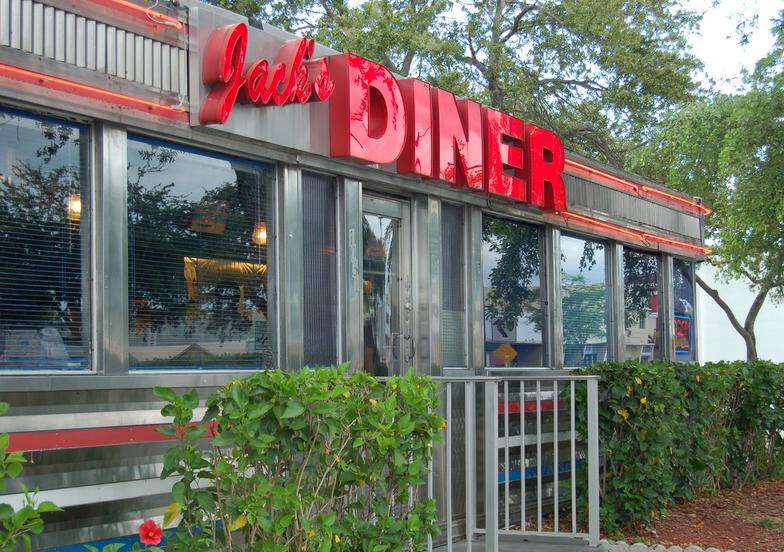 ***** Jack's Hollywood Diner, 1031 North Federal Highway, Hollywood, Florida 33020, (954) 929-2888.
Jack's Hollywood Diner—my kinda of joint. A REAL DINER–its been around since 1953 …and it's open 7 days a week- 24 HOURS A DAY!!! Check www.jacksdiner.com for menu/prices/loads of pictures.
If you are a reincarnated truck-driver like old Jeff Eats is, you will absolutely-positively love this joint. Huge breakfast menu, burgers, french fries drowned in ketchup, onion rings, meat-loaf, daily specials, vinyl booths, formica tables, counter seating…a throw-back to the days when Ike was calling the shots…and Ray Kroc hadn't yet figured out assembly-line burgers.
Jack's is open 7 days a week 24 hours a day.