China Hollywood (Hollywood)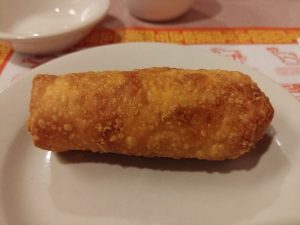 ***** China Hollywood, 3605 Hollywood Boulevard, Hollywood, Florida 33021, (954) 966-9600.
Literally-every day, old Jeff Eats gets asked…"What's a really good Chinese restaurant down here." For those of you who live or work in Hollywood–try China Hollywood.
At this stage of the proceedings check www.chinahollywoodrestaurant.com for menu/prices.
Recently did dinner at this joint–and I gotta tell you, the food was very-good. My outing netted me–egg rolls, bbq ribs, pan fried dumplings, wonton soup, roast pork fried rice, shrimp with black bean sauce, sweet and sour chicken, pepper steak with onions…like I just mentioned, the food was very-good.
I'm gonna go out on a limb here…China Hollywood's food is probably better, that's right better–than your favorite neighborhood joint. If this joint was in my neighborhood, it would definitely have me as a steady customer.
As you guys know, what consitutes good food is a very subjective thing. With that in mind, I'm telling you that China Hollywood passed Jeff Eats' Brooklyn-taste test with flying colors.
China Hollywood is open Sunday-Thursday 11am-10pm and Friday-Saturday 11am-11pm.