Bagel Hut (Pompano Beach)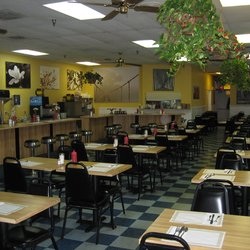 ***** Bagel Hut, 4877 Coconut Creek Parkway, Pompano Beach, Florida 33063, (954) 975-3442.
Bagel Hut is a "bagel-deli"…located in Pompano Beach.
Recently did breakfast…delicious "everything" and western omelette.
Think-typcial bagel joint and you'll know what Bagel Hut is all about… 4,000,000 types of bagels, all kinds of breakfast stuff, deli sandwiches, burgers, soups, salads.
If you live or work in Bagel Hut's neighborhood—you can't go wrong here.
Bagel Hut is open Monday-Friday 7am-3pm, Saturday 7am-2:30pm, Sunday 7am-2am.