Kosta's Greek Eatery (Lighthouse Point)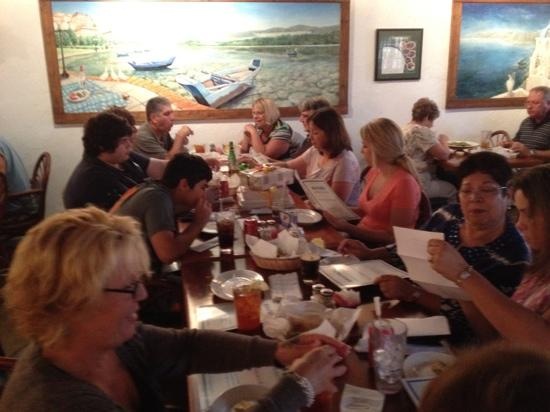 ***** Kosta's Greek Eatery, 5024 North Federal Highway, Lighthouse Point, Florida 33064, (954) 571-3842.
Got a real-good- casual-Greek joint for you…Kosta's Greek Eatery in Lighthouse Point.
Check menu/prices/photos at www.kostasgreekeatery.com.
Tried Kosta's for dinner the other night… delicious, chicken and pork souvlaki–pastitso–moussaka–grilled lamb chops.
I really enjoyed Kosta's. The food was terrific and the service was as friendly as could be.
Just so you know, Jeff Eats ate there last Saturday night arriving around 8pm. The joint was jammed with something like a (no big deal) 20 minute wait…I did notice, that the staff appeared to "know" many of the customers, so I'm gonna-figure that Kosta's has a huge local following.
This joint is a winner. If casual-Greek stuff is your game…play Kosta's Greek Eatery.
Kosta's is open for lunch Tuesday-Friday 11:30am-2pm and for dinner Tuesday-Thursday & Sunday 4:30pm-9:30pm and Friday-Saturday 4:30pm-10:30pm…the joint is closed on Monday.