Cheesesteak Experience (Pompano Beach)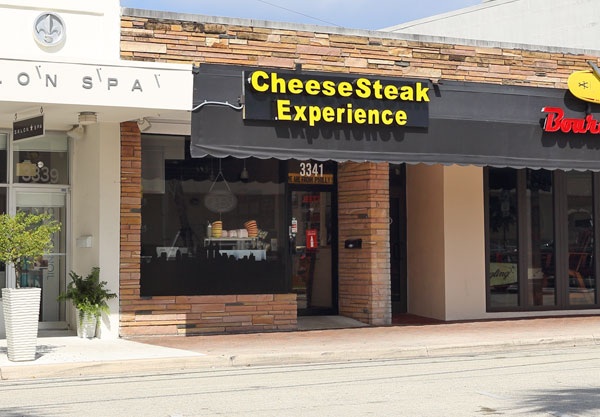 ***** Cheesesteak Experience, 2900 West Sample Road, Pompano Beach, Florida 33079, (954) 580-1488.
Got an absolutely terrific "PHILLY CHEESESTEAK" joint for you…Cheesesteak Experience- located in the Festival Flea Market Mall's fast-food court.
At this stage of the discussion, check www.philly-cheesesteaks.com for menu/prices. For those of you too lazy to "type"—this fast food joint's menu is loaded with steak/chicken cheesesteak subs, wraps, sandwiches, burgers, subs, salads.
Trust me on this…Cheesesteak Experience makes a chopped- sirloin steak/grilled onions/Whiz/ Amoroso' sub, that is right up there with the best that I have ever eaten. For the non- experts out there, WHIZ is sprayed cheedar cheese and Amoroso's is a world famous bakery located in Philadelphia- which many think, makes the best sub-hoagie-grinder bread known to mankind. Going off topic for a moment, Cheesesteak Experience also makes an outrageously delicious tuna salad sub.
IN SEASON–The Festival Flea Market Mall's food court on a Saturday or Sunday is literally a zoo. I was there today at 2:30pm and you'd swear from the lines, that the food concessions were giving stuff away. For right now, the food court has 3 delis, 1 chinese joint, 1 pizza place, 1 philly cheesesteak/sub/salad/burger joint. The point, this food court has enough of a selection to please everyone. Soooo…don't worry, that someone in your party is gonna go home hungry.
I am telling you, if you are a fan of philly cheesesteaks—Cheesesteak Experience is an absolute must try.
The Festival Flea Market Mall's food court is open 7 days a week.