Gran Forno Las Olas (Fort Lauderdale)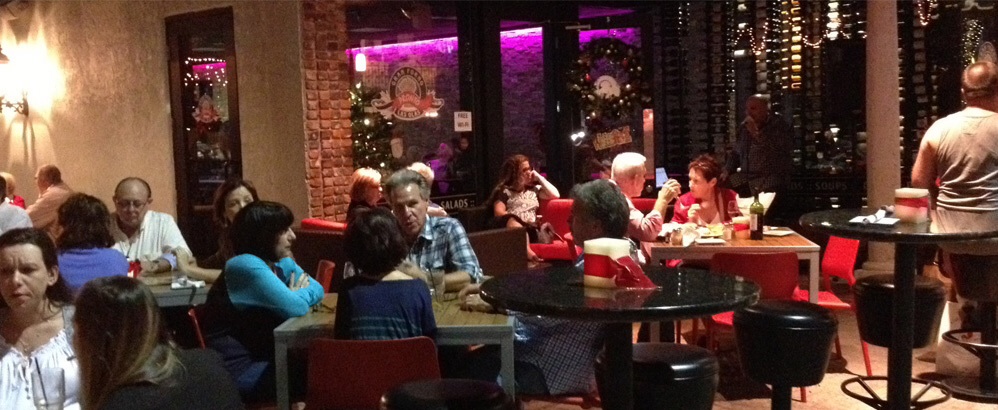 ***** Gran Forno Las Olas, 1235 East Las Olas Boulevard, Fort Lauderdale, Florida 33301, (954) 467-2244.
Let's start with a point of reference…I was born in 1949 and until 1975 lived at 811 Cortelyou Road, Brooklyn New York 11218. The neighborhood bakery was Steinhardt's Bakery owned by Arnold Steinhardt (my mother always called him Mr. Steinhardt) and the joint made the most delicious onion rolls, butter rolls, challah, rugalah, bobka- known to mankind. For sure, during those "formative" years, I ate plenty of pizza, meatballs & spaghetti and had my fair share of Italian ices, cannolis, tartufos and spumoni…but my "expertise" was in deli and Jewish style baked goods.
With all that in mind, let me tell you about Gran Forno, an Italian Bakery located on East Las Olas Boulevard. Now, not claiming to be an expert on Italian baked goods, I'm gonna take a shot here and tell you, that Gran Forno makes some absolutely delicious- breads, cookies, cakes, ciabitti, focaccia, biscotti, pastries, filone, pizza, sandwiches.
Since those Brooklyn days, I've kinda broadened my taste-field…and I want you to know, that Gran Forno has to rank up there with the best Italian bakeries I have been in. Just so you know…there are a handful of tables, so you can eat-in, if that's your game.
You can check menu/prices at www.granforno.com.
Gran Forno is open every day 7:30am-7pm except Monday when it's closed.