Froyolicious (Royal Palm Beach)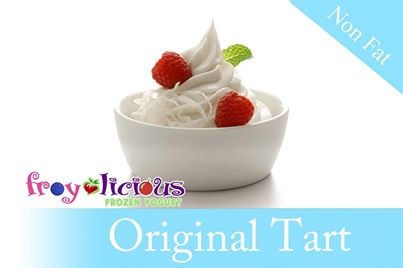 ***** Froyolicious, 11081 Southern Boulevard, Royal Palm Beach, Florida 33411, (561) 753-4890.
Froyolicious…self serve yogurt joint with 10 daily "rotating flavors"…by now, you should know the drill at this-type of joint…fill your cup with yogurt and various toppings—cup gets weighed—this joint gets 45 cents an ounce.
These self-serve yogurt joints are seemingly opening all-over South Florida. I've said it before and I'll say it again…FAD. This "thing" is gonna end up like a bad game of musical chairs for most of the players. I'm gonna give the "concept" 24-months before the vacancy signs start to pop up in the storefronts where they are currently rushing to get in. For sure, there will be a winner or two in the game, but then again, Blockbuster also thought it was king of the road.
Anyway…I gave Froyolicious a shot the other day. Besides having a ridiculously hard name to pronounce and the fact that 45 cents per ounce is waaaaaay–too-high, the joint's vanilla, chocolate and green tea yogurt flavors were very good. Please keep in mind, that Jeff Eats is far from being a yogurt connoisseur—but I did find Froyolicious' (try and say that 3 times real fast) yogurt better tasting than most of its South Florida competitors. Once again, a DQ chocolate/heath bar blizzard would be my game of choice.
You can check Froyolicious' flavors at www.myfroyolicious.com.
You now know about another contestant in the self-serve yogurt category. If yogurt is your game, enjoy the players before the inevitable shakeup takes its toll.
Froyolicious is open Sunday-Thursday 11am-10:30pm and Friday-Saturday 11am-11pm.