Buena Vista Deli (Miami)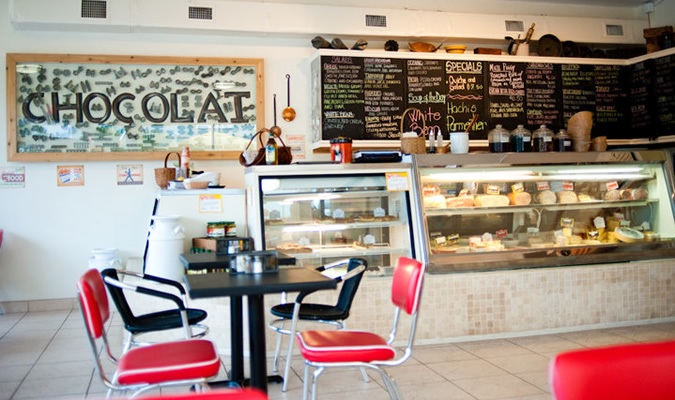 ***** Buena Vista Deli, 4590 Northeast 2nd Avenue, Miami, Florida 33137, (305) 576-3945.
Let's- start this one off, with you guys checking this American/French-deli's website www.buenavistadeli.com for menu/prices. Go ahead, I'll wait!
Just so we are straight–although it calls itself a D E L I…Buena Vista is not like the typical schmendrick deli-joints that dot the South Florida landscape. If chocolate bobka, pastrami on rye, potato knishes, chopped liver with onions-are your game—Buena Vista is not your bag.
For our purposes, we're gonna call this joint a YUPPIE-DELI-WITH A FRENCH FLAIR… Although Vista's menu is somewhat limited, there are enough breakfast items, salads, sandwiches, panini, breads/pastries–so no-one is gonna go home starving. A recent outing had me doing—chicken quiche ($4.95), turkey/swiss on French baquette ($6.95), roast beef panini ($7.95), chocolate almond crossiant ($3.50), coffee eclair ($3.50). I enjoyed everything, with a special shout-out to the crossiant and eclair.
Like I said before, something different from the "standard" bagel-deli game. Buena Vista has both indoor and patio seating.
It's good to be a YUPPIE now and then.
Buena Vista is open 7 days a week 7am-9pm.