Kona Bay Cafe (Lantana)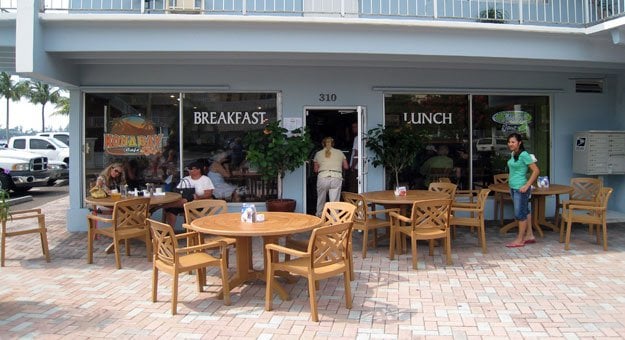 ***** Kona Bay Cafe, 310 East Ocean Avenue, Lantana, Florida 33462, (561) 429-3606.
Kona Bay Cafe is a super casual-beachy decor "breakfast-lunch" joint…that has counter & inside table /outside patio seating. Check www.konabaycafe.com for menu/prices and pictures that will "tell" you exactly what this joint looks like. Bathing suits are considered dresswear.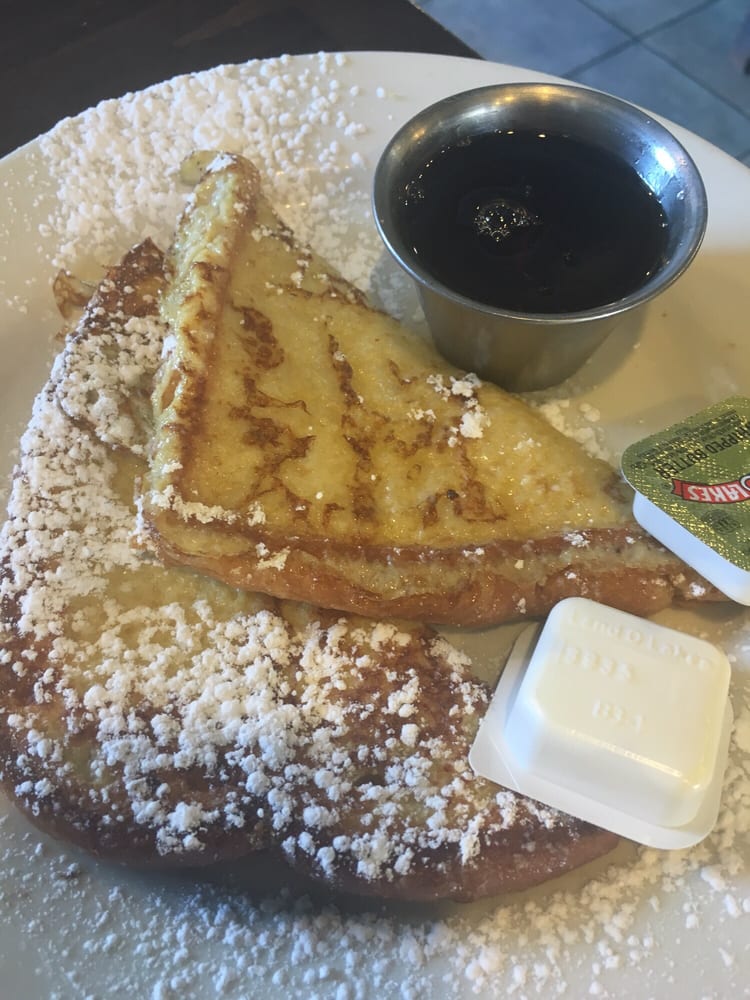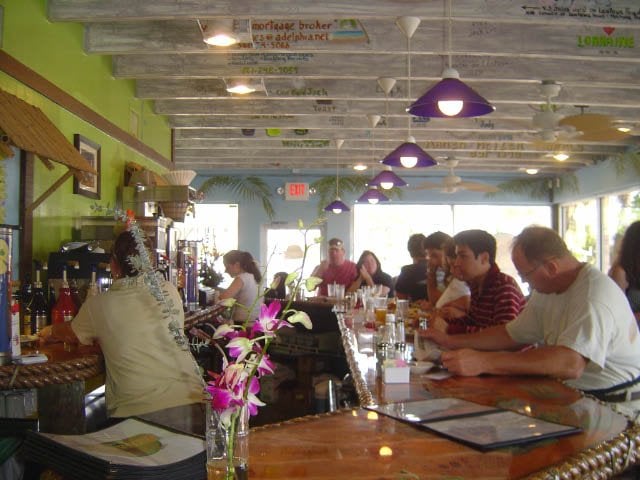 On the food front…nice, but not overly large-selection of breakfast-stuff (which is served all day). The lunch menu (like the breakfast menu, not overly large) has salads, wraps, sandwiches. A recent breakfast had me doing…a short stack of apple cinnamon pancakes ($4.95), a short stack of chocolate chip pancakes ($4.45), strawberry stuffed French toast ($6.45), western omelete ($7.95)—everything was just right.
Kona Bay is open 7 days a week for breakfast & lunch.