620 Subs (Boca Raton)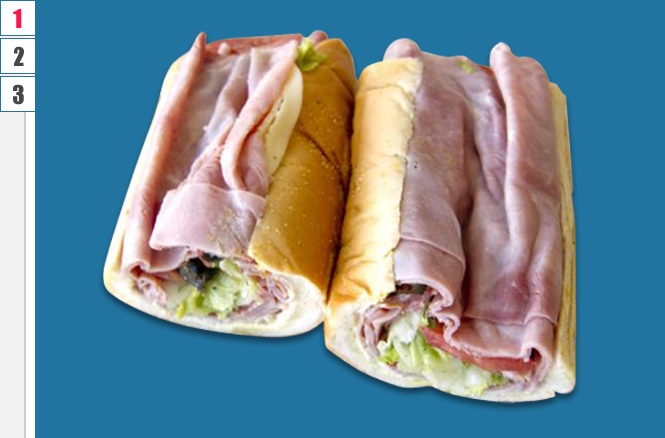 ***** 620 Subs, 805 North Federal Highway, Boca Raton, Florida 33432, (561) 620-7827.
Got a real good sub/hoagie/grinder joint for you…620 Subs located in Boca Raton.
The joint has a few indoor seats…so let's consider this joint a "takeout."
620 menu features "cold subs"…the selection isn't huge with maybe a dozen to choose from. It also has a handful of salad plates. Of course, the joint has loads of stuff to put on top of your roast beef–turkey-salami–tuna…like, mayo, mustard, ketchup, onions, lettuce, tomato, pickels, sweet peppers.
Just so you know—I "tried" roast beef, ham, tuna and turkey subs—and the sandwiches were all delicious– piled high on a real-good Italian bread -crusty on the outside and as soft as can be on the inside.
620 Subs has 3 sub sizes…4″–8″ and 12″. The 4 inch sub is an absolutely great deal. For something like 5 bucks, you get the sub, small bag of chips and a can of soda. The 8″ & 12″ run between $6-11.50.
Just so you know—not to ruin 620's business, the 4″ sub deal is more than enough for one person and 2 people will easily be stuffed sharing either an 8″ or 12″ sub.
Now I know– someone out there is wondering where 620 Subs ranks in the hierarchy of South Florida sub shops. Not gonna play that game, but I assure you, you won't be disappointed getting a sub from this joint.
620 Subs is open Monday-Friday 10:30am-6pm, Saturday 11am-3pm, closed on Sunday.