Grande's Bella Cucina (Palm Beach Gardens)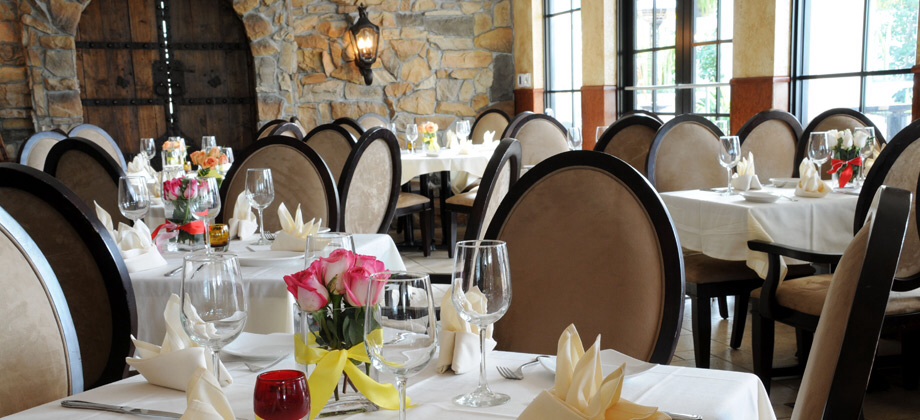 ***** Grande's Bella Cucina, 4580 Donald Ross Road, Palm Beach Gardens, Florida 33410 (561) 932-0840.
I think that the best way to begin Grande's Bella Cucina's review is for you guys to go to www.grandesitalianrestaurants.com. Checkout this joint's menu/prices/photos.
Personally I got mixed feelings about this "upscale" Italian joint. For sure, the "sampled dinner" linguini with white clam sauce ($23)–chicken milanase ($26)–grilled veal chop ($39)–fried calamari ($12) were all just fine…but when I was eating at Grande's with its fancy dining room, in-house bakery store, indoor/outdoor patio seating—I kept thinking LEONARD'S OF GREAT NECK…Now you New Yorkers out there will know exactly what I'm talking about here…for you–others, checkout www.leonardscatering.com for details.
Like I said before, the food is decent enough- as is the service…the prices although a drop-high are also okay…but something about this joint says to me "it's all staged"—whatever that means.
Grande's is open Monday-Thursday 11am-10pm, Friday-Saturday 11am-11pm, Sunday 9am (breakfast)-9pm.