Manzo's Italian Deli (West Palm Beach)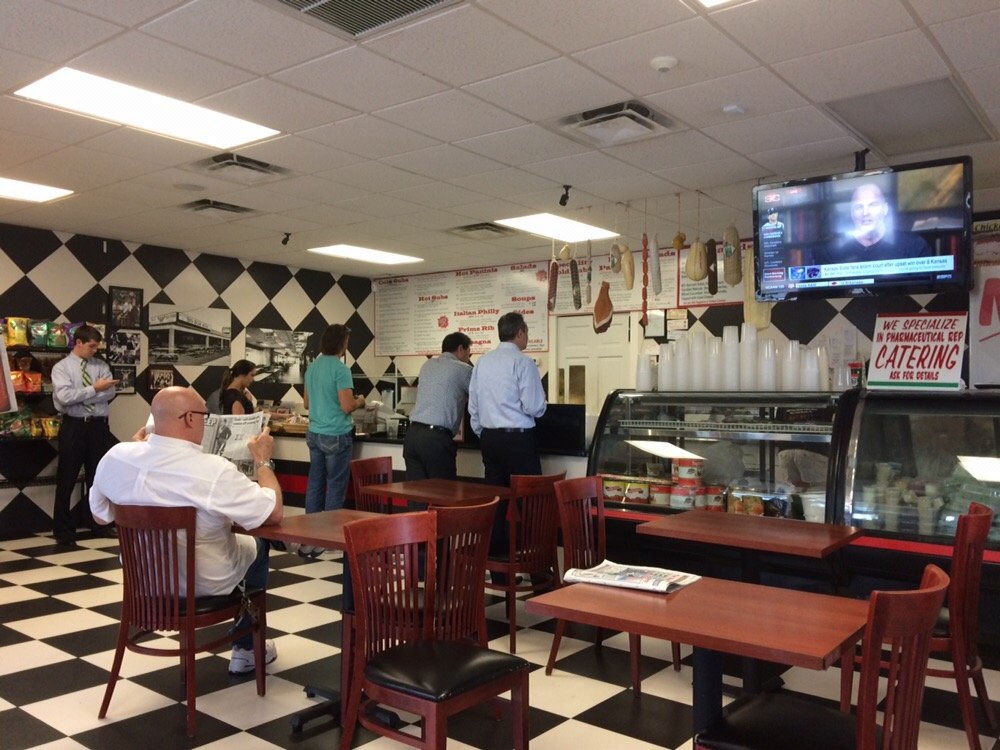 ***** Manzo's Italian Deli, 2260 Palm Beach Lakes Boulevard, West Palm Beach, Florida 33409, (561) 697-9411.
I love a great "sub"…please feel free to insert- "hoagie"–"hero"–"grinder" if you like. Anyway…I got an absolutely terrific sub-joint for you—Manzo's Italian Deli in West Palm Beach. You can check the joint's website www.manzositaliandeli.com for menu/prices.
Can't exactly describe it, but Manzo's "hero bread" is outrageoulsy good. Recently did, a chicken parm ($7.95)–philly cheese steak ($8.45)–sausage/peppers/onion ($7.95)–chicken salad ($7.45) sub-hoagie-hero-grinder and like I said before, absolutely delicious.
Manzo's Italian is an order-at/pickup-at counter joint.
Manzo's is open Monday-Friday 9am-6pm.