Bagel Boyz (Palm Beach Gardens, Jupiter)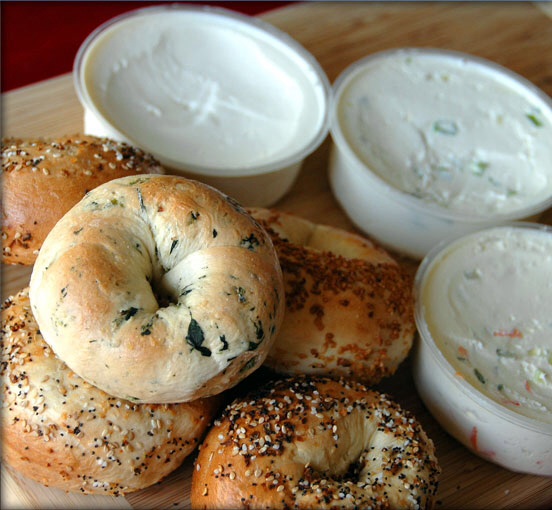 ***** Bagel Boyz, 11300 Legacy Avenue, Palm Beach Gardens, Florida 33410 (561) 296-2917.
Think Einstein Bros. Bagels…and you got Bagel Boyz which has 3 locations–2 are in Palm Beach Gardens and 1 is in Jupiter. Squint your eyes—and the decor/menu of this order at/pickup at the counter "bagel-deli" joint will have you thinking that you are in an Einstein's store. ***For those of you who have never been in an Einstein Bros. forget what I just said.
Take a look at www.bagel-boyz.com for menu/prices/locations.
Personally, I go for the "mom & pop" sit down-order from the waitress- bagel-deli concept…not too keen (with an exception here and there) on the fast-food bagel concept. That said, loads of people love Einstein (Mrs. Jeff Eats included) so just maybe there is something to be said for steamed bagels and McDonald's type service…like I just said, not really my cup of tea.
I recently tried the Bagel Boyz on Legacy Avenue…did an "everything" bagel with cream cheese, "rye" bagel with lox cream cheese, "western omelet," french toast—let's call the stuff OK! Reasonable prices, quick-pleasant service.
Bagel Boyz is open Monday-Friday 6:30am-4:30pm and Saturday-Sunday 7am-3pm.