Surf Road Taco (Hallandale)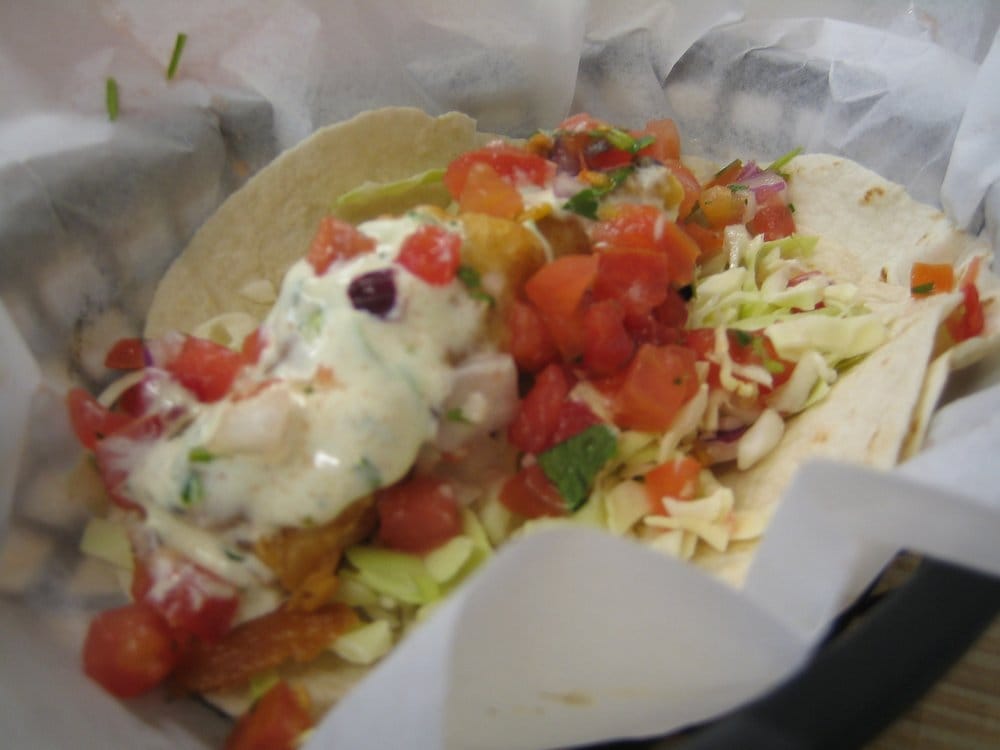 ***** Surf Road Taco, 101 Northeast 3rd Street, Hallandale, Florida 33009 (954) 239-0128.
Surf Road Taco is a cheap-super casual- "hole in the wall" and I do mean "hole in the wall"—"MEXI-CALI" joint. Order at counter, pickup at counter. Help yourself salsa bar. You can check its menu/prices/photos at www.surfroadtaco.com.
Talk about casual…your shorts/tee shirt/flip-flops ensemble…some of the patrons will consider that get-up, formal wear.
I love finding joints like Surf Road. Recently did, grilled mahi taco, grilled shrimp taco, tortilla soup and some guacamole. Now, just for the record, this MEX-TEX-CALI -whatever they call it, isn't my most favorite food…but if I got to eat it…it should taste like Surf Road Taco's stuff, absolutely delicious.
Like I said before, super casual-hole in the wall-very reasonable-real good food. Surf Road is open Monday-Friday 11am-9pm, Saturday noon-9pm, closed on Sunday.