Makeb's Homemade Bagels & Deli (West Palm Beach)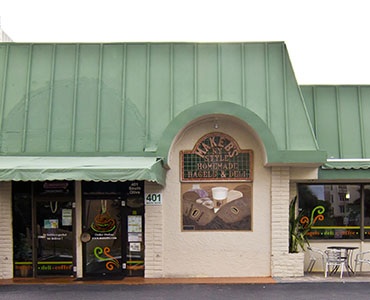 ***** Makeb's Homemade Bagels & Deli, 401 South Olive Avenue, West Palm Beach, Florida 33401.
Makeb's Homemade Bagels & Deli…NY style bagel-deli located in West Palm Beach. Check www.makebs.com for menu/prices.
Makeb's has the full-boat of breakfast stuff, soups, salads, sandwiches. A recent test-run had me sampling tuna salad, chicken salad, pastrami, corned beef, grilled chicken, chicken noodle soup…and of course an everything-bagel and a pumpernickel bagel. This joint is a winner.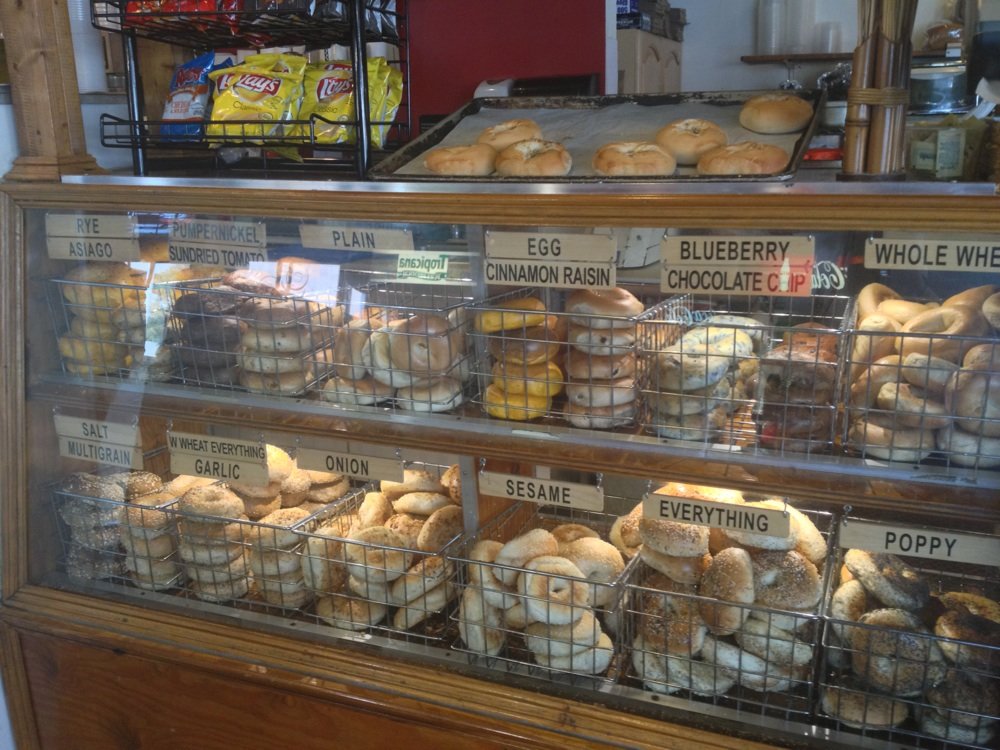 Makeb's is one of the better bagel-deli joints that I have eaten in down here in South Florida. The food is real good and the bagels were just-right—crunchy outside, soft inside.
Nothing fancy. Reasonable prices. Bagel-deli service (whatever that is).
I really like this one…Makeb's is open Monday-Friday 6am-5pm, Saturday 7am-3pm, Sunday 8am-3pm.