Flakowitz of Boynton (Boynton Beach)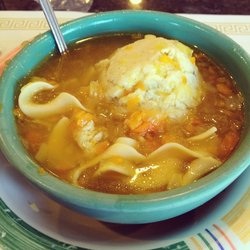 ***** Flakowitz of Boynton, 7410 West Boynton Beach Boulevard, Boynton Beach, Florida 33437 (561) 742-4144.
Let's see…back on May 8, 2009 I did a writeup on a "New York Style" bagel-deli joint named, Flakowitz of East Boca. Check that review at your leisure. Basically, I said good for breakfast, not so good for lunch and dinner. Anyway…I'm not sure of the politics or business here, but from what I gather, over the years/and currently, there are and continue to be a number of Flakowitz joints in South Florida that were/are owned by different people. So…Flakowitz of Boynton is not affiliated with any other Flakowitz.
That said…this review is about FLAKOWITZ of BOYNTON. You can check the joint's website at www.flakowitz.com for menu/prices.
Flakowitz of Boynton is one of the best "bagel-deli" joints that I have eaten in South Florida. Very good bagles. Delicious appetizing. Very good deli meats. Large portions. Very reasonable prices.
If your game is "bagel-deli" joints…Flakowitz is for you. I recently did breakfast and dinner…like I said, very good bagels (did an "everything" and "poppy") and a delicious–western. Tried the corned beef, pastrami, brisket, tuna salad and stuffed cabbage…top-notch for a bagel-deli. Also, really enjoyed the matzoh ball soup and roast chicken.
Flakowitz is open 7 days a week 7am-7:45pm.