Deli On Rye (Boca Raton)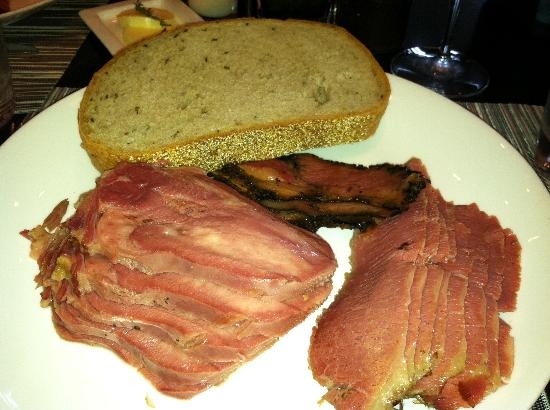 ***** Deli On Rye, 4311 North Federal Highway, Boca Raton, Florida 33431 (561) 347-1400.
Got a real good "New York Style Bagel-Deli" joint for you…Deli On Rye in Boca Raton. Just as you would expect, this hole in the wall—is located in a non-descript strip center on Federal Highway…so you're gonna have to look real-hard for it.
Deli On Rye is not and I emphasize the word NOT…in the same league as "real delis" like Pastrami Queen, Pomperdale and Ben's when it comes to the tradtional deli meats (corned beef, pastrami, tongue etc.)…but for a bagel-deli joint, it is one of the best that I have eaten in… down here in South Florida.
Check Deli On Rye's website www.delionrye.com for menu/prices. One little thing that caugt my eye, the site says "Chivers Platters Available"…what in the world is a chivers platter?
Deli On Rye's menu is loaded with appetizers, soups, salads, subs, sandwiches and all kinds of breakfast stuff. A recent outing had me "sampling" chicken salad, tuna salad, corned beef, pastrami, chicken noodle soup…the food was real good. Let's call this joint a "hybrid"…bagel store meets deli.
Deli On Rye is open Monday=Friday 7am-4pm and Saturday-Sunday 7am-3pm.