Boca Diner (Boca Raton)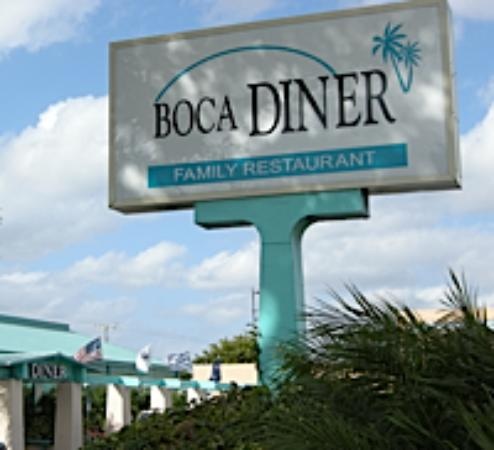 ***** Boca Diner, 2801 North Federal Highway, Boca Raton, Florida 33431 (561) 750-6744.
If you have been down here for any length of time…you know that one of the great mysteries of South Florida is…Why aren't there any New York Style diners down here? For sure we-got 24-hour Lester's Diner on State Road 84 in Fort Lauderdale, but after that, the pickings are reaaaaal slim.
Anyway…let me start by saying, that in all likely-hood, that favorite Bronx-Manhattan-Brooklyn-Queens-Staten Island diner that you left behind, is better than the Boca Diner located in Boca Raton (where else?). Then again…beggars can't be choosey.
The Boca Diner's got the booths, the formica, the handful of Greek dishes, the challah bread, the pastries and more breakfast-lunch-dinner "specials" than you'll know what to do with. The food is decent, fairly priced and the service is "diner-service."
Now if you squint…you'll think (for a few seconds anyway) that you are back-up North.
The Boca Diner is a good joint to know about…when you are looking for a change from the bagel-deli joint scene.
The Boca Diner is open Sunday-Thursday 6am-9pm and Friday-Saturday 6am-10pm.