Bobo's Restaurant (Tucson, Arizona)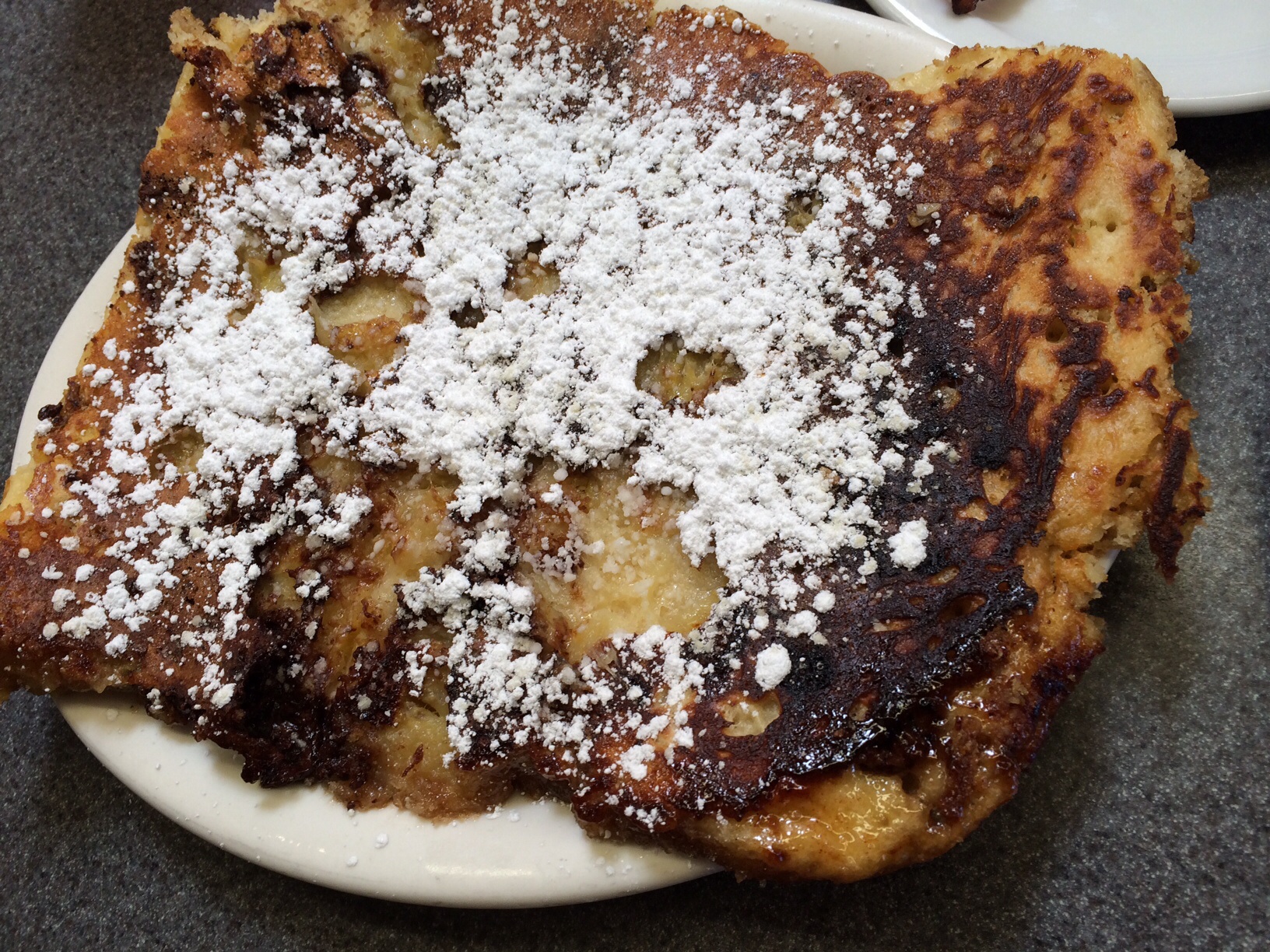 ***** Bobo's Restaurant, 2938 East Grant Road, Tucson, Arizona 85716 (520) 326-6163.
Yesterday I told you about a terrific Tucson bbq joint named BrushFire BBQ Co. Indulge me one more time…and let me tell you about another absolutely-great Tucson joint… "mom & pop" 5:30am-2pm 60 seat diner–Bobo's Restaurant.
In a million years, unless you were looking for it… would you ever notice no less stop at this maybe 50-year old hole-in-the wall. The joint is in a non-descript freestanding building in an industrial-setting. Those guys from meal plan ZonaBucks (www.zonabucks.com) took me to this joint, as they were looking to add Bobo's to their student dining network and thought that I would enjoy this local breakfast-lunch landmark.
Didn't get a detailed Bobo's history…but according to current owner Debbie, Bobo passed away years ago.
Anyway…Bobo's is my kind of a joint. Something like 60 table seats and a handful of counter seating. From every seat in the joint, you can see short-order cooks at the grill working like madmen turning out all kinds of breakfast stuff, sandwiches, burgers, salads, soups, and lunch specials like chicken fried steak and ham steak.
I did breakfast and the western omelette was one of the best that I have ever had as were the home fries…the rye toast, nothing to write home about. I also sampled a sausage-american cheese-onion omelette which was also great. The pancakes are "off the chart" not to mention off the plate…the pancakes hang over the 12″ plates that they are served on. I tried a banana pancake, which was probably the best pancake that I have every eaten. Not sure of how this concoction was made, but this "thing" was amazingly just-right sweet. I didn't sample the burgers, but I saw the short order guys banging out cheeseburgers and fries that looked absolutely diner-perfect…you know, that "greasy spoon" look that makes you want to load on the ketchup.
I did a quick "survey" of the crowd…and found that on Saturdays and Sundays the all-day line is packed with locals and college students…during the week, local workers/business people keep the joint packed from open to close.
Bobo's is the perfect joint. It's got the formica look, staff in Bobo's tee shirts (if you are wearing one, your soft drink is on the house), hustle and bustle, short order cooks, diner ambiance, easy going crowd, great food, and diner prices…a burger w/fries runs $4.50, omelettes $4.95-$6.95, pancakes $3.50-4.50.
You now know where to eat breakfast-lunch in Tucson.