Gary Woo Express (Boca Raton)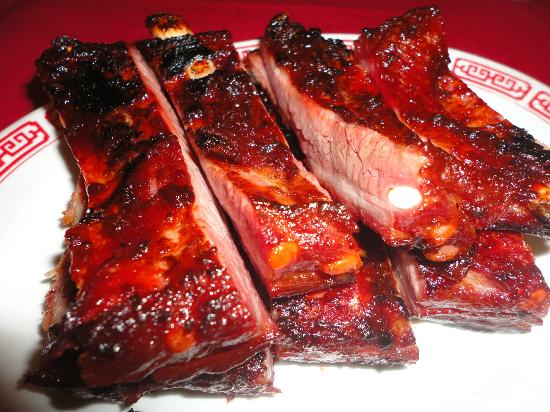 ***** Gary Woo Express, 9874 Yamato Road, Boca Raton, Florida 33498 (561) 483-4889.
Let me be straight-up with you guys…years ago, Gary "Woo" was a neighbor of mine…best friends, nope, but I know the guy. I remember when he opened his first joint- China Dumpling (Boynton Beach), his second joint-Gary Woo's Asian Bistro (Boca Raton)…if you check, I rated China Dumpling one of the best Chinese restaurants in South Florida. To date, I have not reviewed the Asian Bistro.
Anyway…a few months ago a new strip center opened in Boca Raton…Gary Woo Express is the Chinese "anchor"…this is a takeout -only joint.
Let me start off by saying, that the food that this joint is cranking out is top-notch. Now, in most likelihood, I haven't gotten stuff from your favorite neghborhood haunt, but based on 2-takeout outings…I'm gonna bet that Gary Woo's food is better than the food you have been schleping home.
Recent taste-tests of…wonton soup, egg rolls, bbq ribs. pan fried dumplings, roast pork fried rice, sweet sour pork, general tso's chicken, shrimp in lobster sauce…top-notch. I couldn't find one item to really complain about.
At this stage of the game…checkout Gary Woo Express website www.garywooexpress.com for menu/prices.
I do have one problem with the joint…some of the prices are off-the chart…waaaaay tooo expensive.
So…you guys now know about a top-notch Chinese takeout joint.
Gary Woo Express is open Monday-Friday 11:30am-10pm and Saturday-Sunday 3pm-10pm.