The Original Brooklyn Water Bagel Co. (Delray Beach)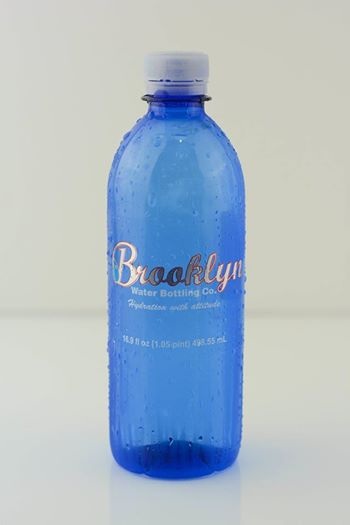 ***** The Original Brooklyn Water Bagel Co., 14451 South Military Trail, Delray Beach, Florida 33484 (561) 455-7491.
Yesterday morning a new "fast-food" bagel joint opened in Delray Beach…its name, The Original Brooklyn Water Bagel Co. If you check its website www.brooklynwaterbagels.com you will find menu/prices. The "opening" garnered quite a bit of local interest, with both the Sun Sentinel and Palm Beach Post doing "cover stories" on the opening. Just so you know, the Delray Beach location is a "prototype" store for a planned franchise-chain, which is owned/operated by Steven Fassberg and Larry Feldman. You guys should also know, that I personally know both Feldman and Fassberg…Fassberg is an extremely knowledgeable restaurant man having owned a number of delis in New York and South Florida…Feldman is a "major player" in the enormously successful Subway chain. I'll leave you guys to "Google" both Fassberg and Feldman if you want more info on them.
The Original's "hook" is that it claims to have a patented technology that can convert "local water" into the same consistency as that of Brooklyn's public water supply. I really don't have the time or inclination to get into it, but many believe that "it's the water" that makes New York City's bagels so great. Over the years, I've heard more "Brooklyn water" stories than their are stories in the Haftorah (for the non Jews out there, ask your Jewish friends for a translation). Anyway, your guess is as good as mine, as to The Original Brooklyn Water Co.'s water claims.
Now…let's talk about the important stuff, decor-service-food.
Like I said before, this is basically a "fast food" operation…order at the counter and your food is delivered to the table. The decor, is Wendy's-Burger King-McDonald…one whole side of the 3,000 sq.ft space has a see-through window, where you can watch the "water-treatment" plant and bagel baking operation. To be personally honest with you, I found the watching-through-glass "deal" to be on the gimmicky side.
Now let's talk food….the menu is jammed with all kinds of bagels, bialys, soups, salads, sandwiches, cream cheeses, butters, smoked fish…trust me on this, the selection is outrageous, you absolutely-positively will not be disappointed. After 4pm the joint also offers $9.95 "dinner specials" which include- entree, potato, vegetable, beverage and dessert…the entrees are–fresh turkey, roast beef, roast chicken, chicken cordon bleu, chicken francese, corned beef with cabbage.
Yesterday…I "taste tested"…everything bagel, sesame bagel, pumpernickel bagel—scallion cream cheese, tuna salad, chicken salad, ham & cheese omelet, . Now for the results…the bagels were very good–were they the best that I have had down here in South Florida? No!..but they were very good. The tuna salad and chicken salad were delicious…the chicken salad was exceptionally good with big chunks of chicken–the omelet which came with a bagel and french fries was done just right.
As for prices and service… let me ballpark this for you, omelets run $5.45-$6.45, bagels with cream cheese or butter go for $1.69-$2.99, sandwiches $4.95-$6.95…the most expensive item on the menu is a nova-whitefish-baked salmon salad at $10.95. As for service, keep in mind that you order at the counter and food is delivered to your table…so there is "no tipping"…for a brand new joint, everything ran smoothly when I was there.
I really liked The Original Brooklyn Water Bagel Co…it has a great menu, reasonable prices, very good food. Like I said before, the "water treatment" angle seems a bit hokey to me. I will also tell you, that Fassberg-Feldman couldn't have picked a worse location for the first store. It is located in a miniscule-non-descript shopping center on Military Trail…if you weren't looking for the joint, you probably wouldn't even notice it.
Based on Day-One,The Original Brooklyn Water Bagel Co. has a shot to run circles around other "self-service counter" bagel joints like Einstein Bros. and Offerdahls Cafe. The joint is open 7-days a week for breakfast, lunch and dinner.