Hot Pie Pizza & Bar (West Palm Beach)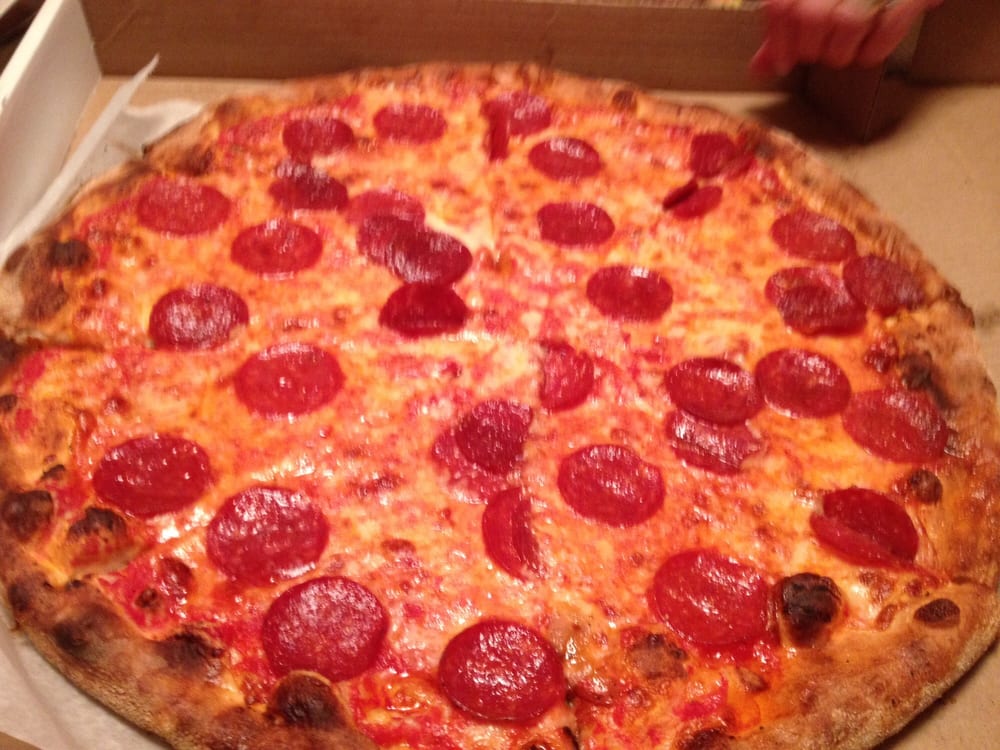 ***** Hot Pie Pizza & Bar, 123 South Olive Avenue, West Palm Beach, Florida 33416 (561) 655-2511.
Let me start by saying that I heard about Hot Pie Pizza & Bar…by reading the Sun Sentinel's- Judith Stocks' "Dining finds" column (8/6/09)…and from a post that I received from Jim H. on 8/6/09 in the "comments-section" of "The 9 Best Coal Oven Joints In South Florida which was a writeup that Jeff Eats ran on May 22, 2009.
Okay…credit given.
Hot Pie Pizza & Bar is a "coal oven pizza-wing" joint…which happens to make some absolutely delicious pizza and wings. If you check the joint's website www.hotpiepizza.com you will find a menu that in addition to pizza-wings also has 3-appetizers, 3-salads, 3-sandwiches, 3-sides, 4-entrees, 1-dessert (root beer float).
This evening I did a small wings (10-$8.95), large plain-old-pizza ($13.95), house salad (for 2-$7.95), penne with bolognaise ($11.95)…everything and I do mean everything was really-good.
Hot Pie Pizza & Bar is a winner…modern looking, pleasant service, reasonable prices and great food. Another beautiful thing about this joint, is that it has "just enough" of a selection, so that if coal oven pizza-wings aren't your game, you won't go home without eating…As for only having 1-dessert–let's just say, root beer floats, don't float my boat. I'm more a cannoli kinda guy.
Like I said before, back on May 22, 2009 I gave you guys 9 of my favorite "coal oven" joints…let's just say, that if I had eaten in Hot Pie before I concocted that list, it would have been on it. Oh Well!
Hot Pie is open 7 days a week from 11am-11pm.