Pizza Heaven (Weston)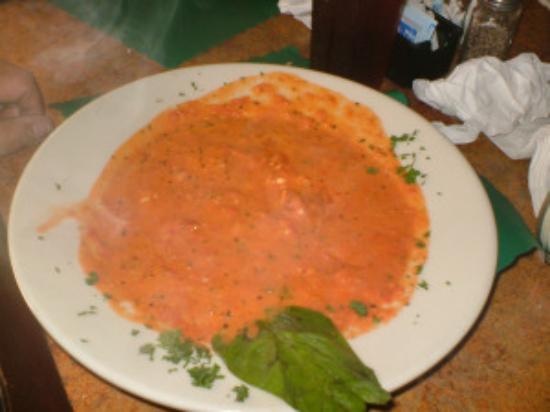 ***** Pizza Heaven, 4420 Weston Road, Weston, Florida 33331 (954) 349-4566.
You know and I know…that "mom & pop" Italian joints are a dime a dozen down here in South Florida…they range from lousy-to-superb. I'm gonna call Pizza Heaven "good."
Did a taste-test of… large pizza ($16), veal parmigiana ($15.50), chicken cacciatore on the bone ($14.25) and shrimp fra diavolo (16.50)…dinners come with salad, entree, pasta side, garlic rolls. I really enjoyed the pizza and the chicken cacciatore…the other two dishes were ok, but nothing to go nuts over.
Pizza Heaven is a neighborhood Italian joint…its menu is loaded with appetizers, salads, pastas, pizzas, subs and meat-seafood-chicken entrees. You can check its website www.pizzaheavenrestaurants.com for menu/prices.
The joint is open Monday-Saturday 11am-10pm and Sunday noon-9pm.