Brendy's Yogurt & Ice Cream (Boca Raton)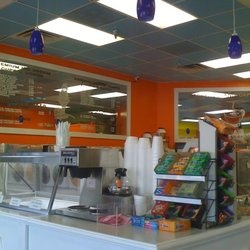 ***** Brendy's Yogurt & Ice Cream, 5030 Champion Boulevard, Boca Raton, Florida 33496 (561) 995-2422.
Brendy's is an "order at the counter" yogurt, ices, ice cream, gelato, carbolite, candy by the pound joint. If you can't find something to eat, there is definitely something wrong with you. The nicest people own and run this joint…and you can ""taste" all you want. Absolutely-positively nothing fancy about Brendy's…a neighborhood hangout for every age with inside and curbside seating.
Brendy's is open 7 days a week…