David's East Side Deli (Palm Beach Gardens)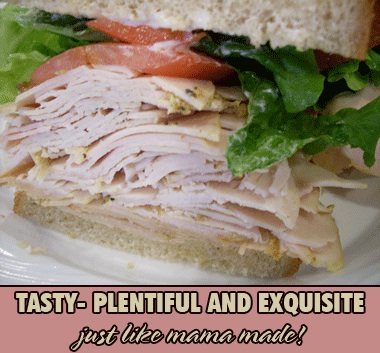 ***** David's East Side Deli, 4580 PGA Boulevard, Palm Beach Gardens, Florida 33418 (561) 691-9293.
I am an absolute sucker for a good pastrami sandwich…not to mention, good corned beef and brisket sandwiches…but my favorite is pastrami on rye.
Let's be straight with one another…the pastrami that most of these so called South Florida bagel-deli joints sells is CRAP…some of the stuff is almost-borderline passable, but nothing and I do mean nothing, even close to the goods sold by joints like the Stage Deli (NYC), Carneige Deli (NYC), Katz Deli (NYC), Second Avenue Deli (NYC).
There are exceptions to every South Florida rule… until yesterday,there were 4 joints down here that make top-notch pastrami…Pastrami Queen (Boca Raton), Ben's Deli (Boca Raton), Pastrami Club (Lauderhill), Pomperdale Deli (Fort Lauderdale)…by the way, these four joints also make terrific corned beef and brisket.
Anyway…the list got a new member, David's East Side Deli. This is a kosher-deli and its pastrami-corned beef-brisket are terrific. Take a look at its website for menu/prices www.davidseastdeli.com.
If you are looking for a delicious deli sandwich, David's is a home-run joint. Just so you know, I only tasted the pastrami-corned beef and brisket…but if this stuff is any indication, then the rest of David's food is probably dynamite.
David's is open Sunday-Thursday 11am-8pm, Friday 11am-3:30pm and is closed on Saturday.