To The Moon Marketplace (Fort Lauderdale)
***** To The Moon Marketplace, 2205 Wilton Drive, Fort Lauderdale, Florida 33305, (954) 564-7987.
Got something different for you…To The Moon, which is like a "general store" with merchandise from something like 60 countries.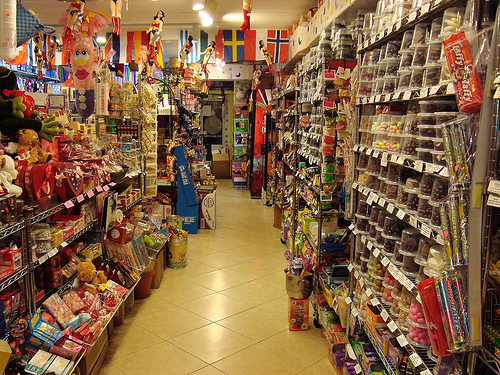 The joint has all kinds of nostalgic candies, chocolates, licorice, greeting cards, gag gifts…all kinds of crap (in the good sense).
Check out the joint's website www.tothemoonmarketplace.com for products/tons of photos/details.
I am telling you…you will have an absolute blast shopping at this joint
To The Moon is open Monday-Thursday 10am-11pm, Friday 10am-1am, Saturday 11am-1am and Sunday 11am-11pm.