Gilbert's 17th Street Grill (Fort Lauderdale)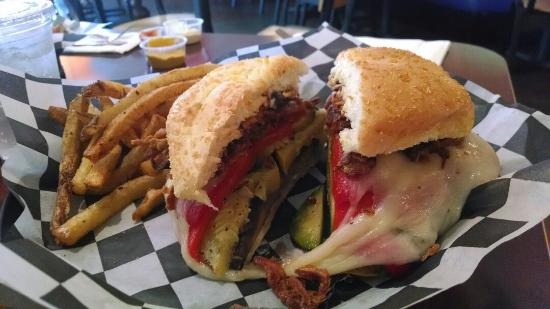 *****  Gilbert's 17th Street Grill, 1821 Cordova Road, Fort Lauderdale, Florida 33316 (954) 768-8990.
Got a real good "mom & pop" American-diner joint for you…Gilbert's 17th Street Grill.
The menu is not large…but has enough soups, salads, burgers, sandwiches, grilled items and desserts…so nobody's gonna starve. A recent outing netted me a cheeseburger, bbq ribs and a philly cheesesteak sandwich…everything was delicious and priced just right. Nothing fancy here, just real good food. Take a look at the joint's website www.gilberts17thstgrill.com  for menu/prices/details.
Gilbert's is open Monday-Saturday 11am-9pm. The joint is closed on Sunday.