Joseph's Classic Market (Boca Raton, Palm Beach Gardens & Royal Palm Beach)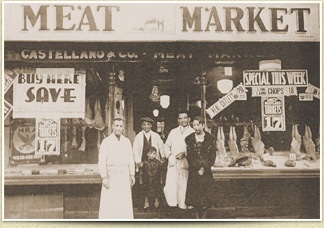 *****  Joseph's Classic Market, 5250 Town Center Circle, Boca Raton, Florida 33486 (561) 347-2314.
Unitl yesterday, I had never heard of Joseph's Classic Market…anyway, this "upscale" food-market has three locations…Boca Raton, Palm Beach Gardens and Royal Palm Beach.
Today, I gave the Boca Raton location a "shot"…the joint has 9,200 square feet and opened on June 11, 2009. 
I gotta tell you, that this Joseph's joint is terrific…fruits/vegetables, baked goods, prepared foods, meat-seafood counters, pizza/sub counter, fresh juices, wines, salad bar…it even has outdoor seating for those who want to eat right-then-and-there.
At this point of the discussion, I would suggest that you check Joseph's website at www.josephsclassicmarket.com for locations/menu. The store is neat and clean… the food is beautifully presented…the staff is sharp…and amazingly, the prices are neighborhood supermarket prices…a pound of chicken salad runs $7.99…a whole roast chicken goes for $5.99…a quart of fresh squeezed grapefruit juice $2.50.
Take it from this born and bred Bohack and Waldbaums' boy…you will be impressed with Joseph's Classic Market.  The food in this joint  "looks" absolutely incredible…a sampling of roast chicken, pizza, chicken salad, tuna salad, bbq ribs… all delicious. The breads,pastries and cakes are made-in-house…and the "prepared food" (heavy on the Italian stuff) will have you drooling on the display cases.
The joint is open Monday-Saturday 8am-8pm and Sunday 8am-6pm.