Geronimos Bar & Grill (Davie)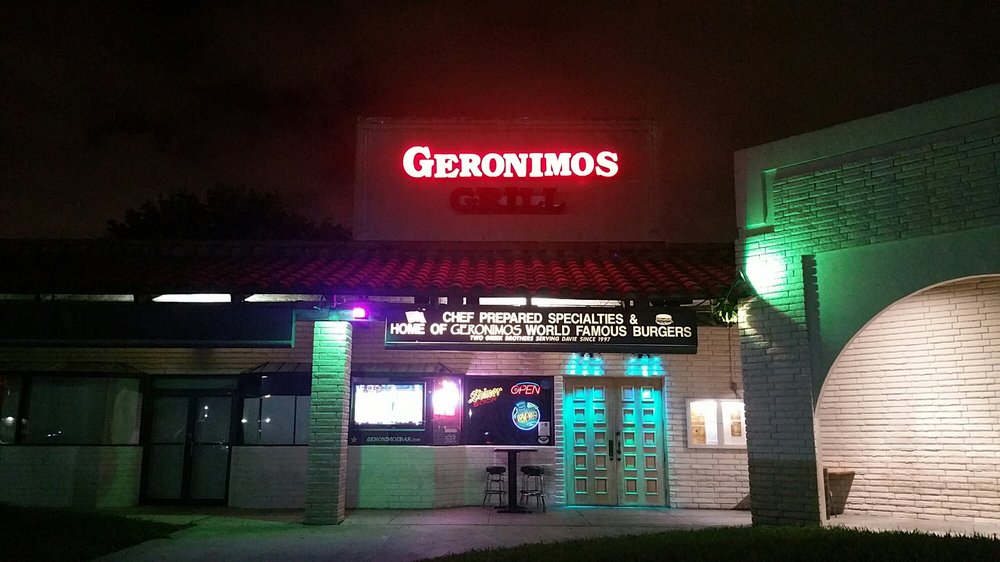 *****  Geronimos Bar & Grill, 3528 South University Drive, Davie, Florida 33328 (954) 474-9998.
Geronimos Bar & Grill is a "sports bar"…it's located in a non-descript strip center…right near Nova University. Unless you were looking for the joint, you would pass it right-by.
If you are over the age of 6 months…you know what Geronimos looks like…flat screen tvs, bar, tables-chairs…for some reason, the joint features that UFC stuff on its tvs…that's the new "sport" where people  literally beat the crap-out of each other.
Anyway… unlike, most of its sports-bar brethern, Geronimos has really-really good food. The joint's menu is loaded with appetizers, salads, sandwiches, burgers, wraps, meat-seafood-entrees. At this juncture you might like to check its website at www.geronimosbar.com for menu/prices/photos/other information.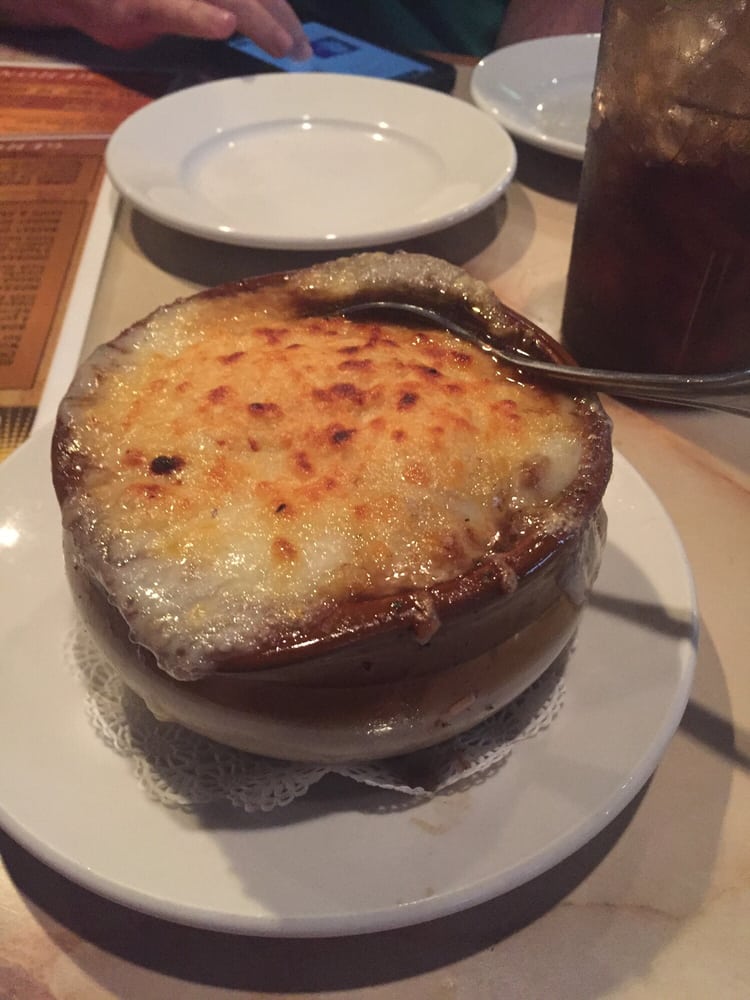 A recent "outing" netted me… onion soup, bacon cheeseburger, dolphin oreganato, grilled chicken breast, chicken macadamia, chicken parm-sub, onion rings, steak fries…like I said before, the food is really-really good. As for prices, neighborhood sports bar prices…service is sports-bar pleasant.
Geronimos is open 7 days a week.